Providing Comprehensive Primary Health Care for People in Need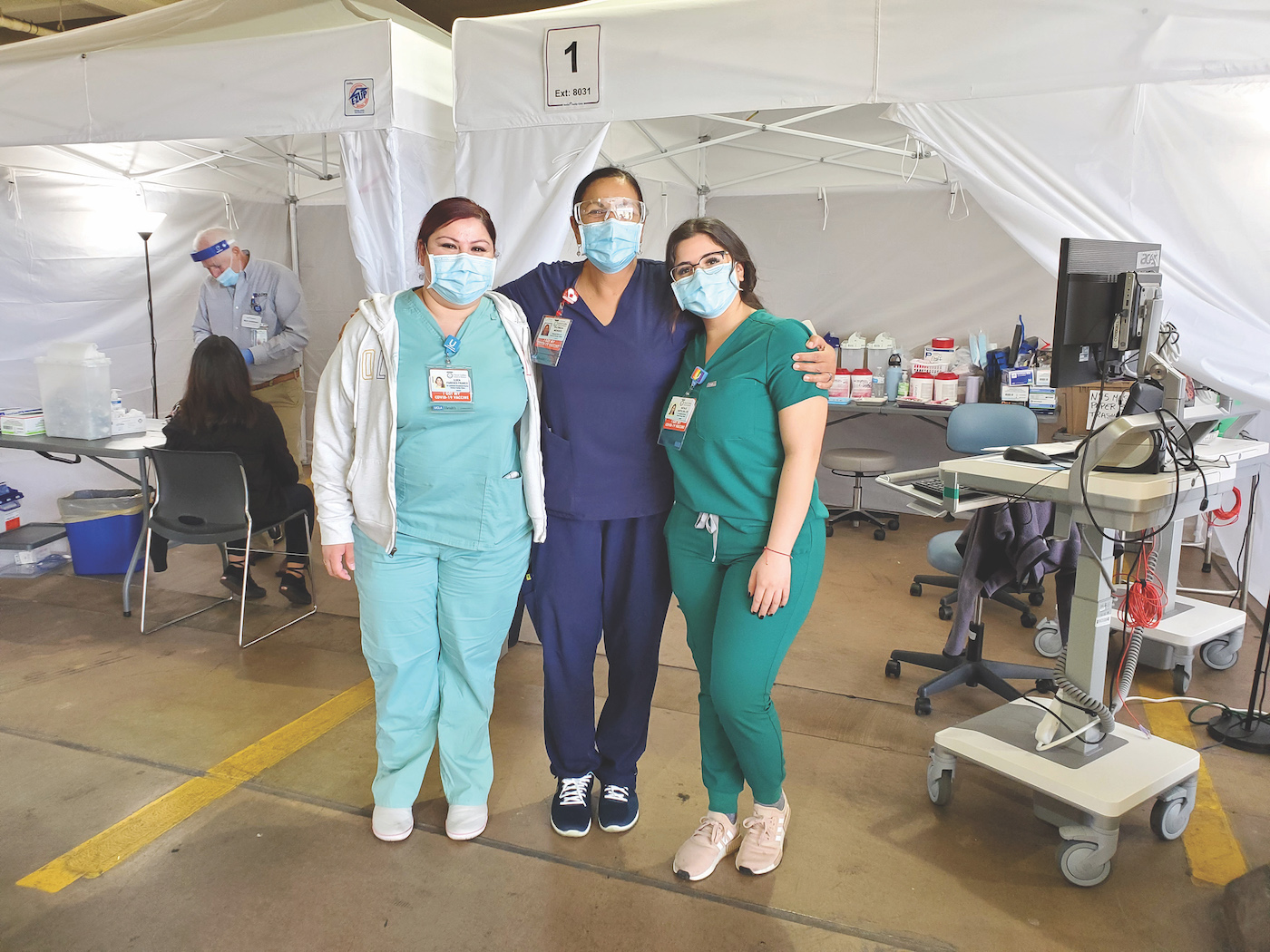 Venice Family Clinic began in 1970 in a storefront dental office when Drs. Philip Rossman and Mayer B. Davidson saw medical injustice in the community and decided to provide health care to people who couldn't otherwise afford it. 
Fast forward to 2021, and the Clinic will soon include 19 different locations across Venice, Santa Monica, Mar Vista, Culver City, Inglewood, Hawthorne, Redondo Beach, and Carson as it merges with South Bay Family Health Care. The Clinic has a robust street medicine program, which helps it fulfill its mission to provide quality primary health care to people in need. With a target population that's economically disadvantaged, including the unhoused and the transient, the organization approaches health care in a way that considers both the clinical and social factors that affect patient health. In addition to offering primary care during a single checkup, the Clinic makes behavioral health, dental, and vision care, among other services, available to its vulnerable patient community.
"We call what we do integrated care," says CEO Elizabeth Benson Forer. "When someone comes in, and the doctor notices that they're quite depressed, the social worker is right there to talk to them for a bit, do a quick assessment, and then be able to continue to see them in an ongoing way. It also means that the physician and the social worker are keeping the care coordinated, and we do that across substance use, mental health, dental, and our early childhood development program in Early Head Start."
Once its merger with South Bay Family Health Care is finalized, Venice Family Clinic will serve 45,000 people. All of its patients are low-income, with the majority living below the federal poverty level. Last year, the Clinic celebrated its decades-long mission to fight medical injustice with a variety of events to mark its 50th anniversary.
As COVID-19 cases surged in 2020, the Clinic started a mobile clinic van to expand care to the unhoused population, vaccinated more than 15,000 people, and broadened its healthy food distribution program. And as demands for racial equity and universal healthcare grew, the Clinic held a series of conversations about healthcare and justice, asking the community to engage in acts of service and kindness during its anniversary period. In addition, the Venice Family Clinic Art Walk & Auction, a 42-year tradition that was previously hosted at Google, was held as an online auction with all proceeds benefiting the Clinic's programs.
Dr. Susan Fleischman, a board member and donor who once served as the Clinic's first medical director, calls hitting the 50-year mark a remarkable accomplishment.
"It was so meaningful that here was this concept that was borne around access to health care that has turned into a large multisite, multifunctional organization that really serves the community in such a variety of ways – from helping the homeless and children to offering health education, cooking classes, depression treatment, and helping people get off narcotics," Fleischman says. "There was just a sense of pride [during the 50-year anniversary] as to what we did. Look at what was built, look at what you can accomplish if you bring patients, donors, volunteers, physicians, and community people together."
Donate now!
venicefamilyclinic.org
(310) 664-7932
Chief Development and Communications Officer: Naveena Ponnusamy
Mission
To provide quality primary health care to people in need.
Begin to Build a Relationship
We know you care about where your money goes and how it is used. Connect with this organization's leadership in order to begin to build this important relationship. Your email will be sent directly to this organization's Director of Development and/or Executive Director.
We have been supporters of Venice Family Clinic for many years, admiring their work in providing innovative, high-quality healthcare for vulnerable children and families. Recently, we funded a mobile clinic van that offers a new way of delivering care to people at risk of or experiencing homelessness. We wanted to make an impact on the ground and we knew the Clinic was the right partner: it is connected to the community it serves, and its staff can effectively implement path-breaking ideas that make a difference in people's lives.
Build Health Equity by Supporting "The Power of Us" Initiative
Venice Family Clinic is launching a new fundraising initiative called The Power of Us to demonstrate the collective power we can have to bring greater health and wellness for people in need in our newly expanded service area from the Santa Monica mountains through the South Bay. Fund the Clinic's innovative services so we can: achieve health equity by ensuring that everyone has access to care regardless of their income, insurance, or immigration status; build mental health access for a community traumatized by the pandemic; control future pandemics and ongoing epidemics with more vaccinations and by managing diseases like obesity, substance use, and diabetes; defeat homelessness, a health and humanitarian crisis plaguing our city; end hunger by providing access to food as medicine; and fight for our children by supporting their development and well-being. Make an annual gift to be directed to today's highest priorities or talk with us about a special gift to advance one of the solution areas.
Key Supporters
Dr. Susan Fleischman and Paul Katz
Joan E. Herman and Richard M. Rasiej
Deanna and Eric Kripke
Julie and Dr. Harley Liker
Audra and Jeff Nathanson
Shulamit Nazarian
Analia Saban
The Chuck Lorre Family Foundation
The David Bohnett Foundation
The David Geffen Foundation
The Fineshriber Family Foundation
The SAM Initiative
The Tikun Olam Foundation
Cedars-Sinai Medical Center
Providence Saint John's Health Center
UCLA Health
Google
TOMS
Wells Fargo