Promoting American Pluralism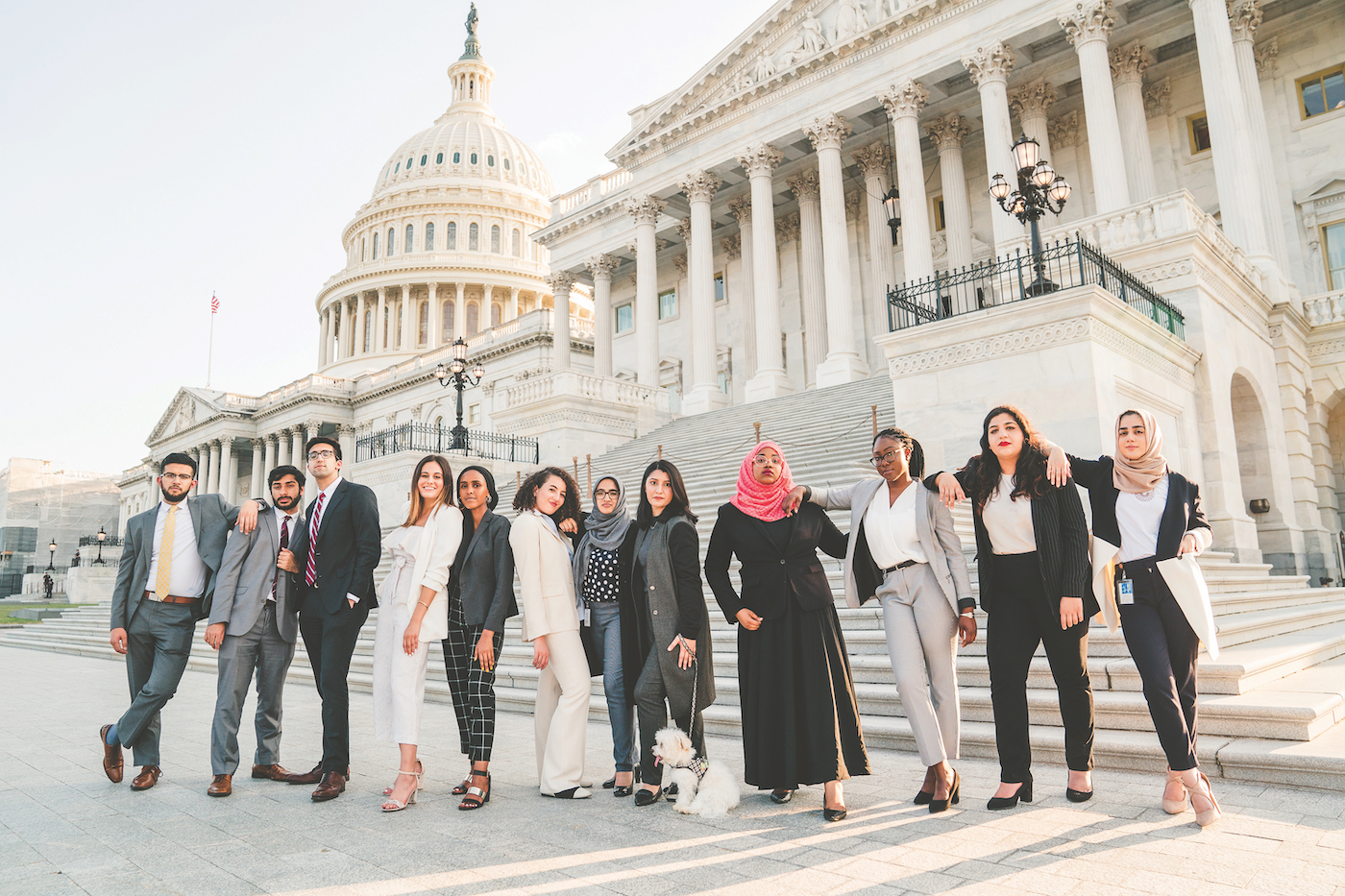 After years of negative portrayals of Muslims in American entertainment, a growing number of young American Muslims are heading to Hollywood to help provide a more balanced view.
The Muslim Public Affairs Council (MPAC), based in Los Angeles, has since 1988 worked to promote a better understanding of Islam and to support policies that best impact the nation's six million Muslims.
The national public affairs nonprofit engages top government, media and community members to improve public perception and to bolster American pluralism – and Muslim inclusion into the American experience.
MPAC has for more than 30 years been a go-to, trusted voice for policymakers, newscasters and community leaders across the country.
Much of the credit goes to its co-founder and president, Salam Al-Marayati, a nationally recognized expert on Islam who has spoken at the White House, testified before Congress, and served as a U.S. representative at international human rights and religious freedom conferences.
"Every time there was violence in the Middle East, they came to us and said we were responsible," Al-Marayati says. "We had to clarify that we are Americans – that America is a home for Islam, and to explain Islamic values of freedom, mercy, compassion, justice and human dignity."
It was Al-Marayati who, as a busy volunteer public relations director for the Islamic Center of Southern California, left a budding career in chemical engineering to help found the Muslim Public Affairs Council.
In 1991, with a degree from UCLA, Al-Marayati was thrust onto the national stage during the Gulf War, fielding calls from C-SPAN and numerous nightly TV talk shows. A decade later, the phones lit up again after the 9/11 terrorist attacks.
He was soon named co-chair of the Interfaith Coalition to Heal Los Angeles, formed after the 1992 Los Angeles Riots.
Since then, Al-Marayati and MPAC have been a voice of reason. Its Washington, D.C., office has over the years hosted more than 150 young congressional fellows to participate in national decision-making.
Its Hollywood Bureau, host of another 200 interns, works with entertainment industry leaders to practice nuanced storytelling about Muslims. It has hosted more than 20 industry panels, while consulting for Amazon, Disney, Netflix and more.
In all, MPAC has helped train more than 600 young Muslim Americans to become policymakers and civic leaders in government, entertainment and such media outlets as NBC, Fox and BuzzFeed.
"It's an iterative approach – you try to plant seeds everywhere," Al-Marayati says. "American Muslims can be a bridge to the rest of the world, ambassadors to the U.S., helping our government understand and get through turbulent waters. From our standpoint, we save lives."
Donate now!
www.mpac.org
(323) 258-6722
Contact: Lydia Burgos
Mission
MPAC improves public understanding and policies that impact American Muslims by engaging our government, media, and communities.
Begin to Build a Relationship
We know you care about where your money goes and how it is used. Connect with this organization's leadership in order to begin to build this important relationship. Your email will be sent directly to this organization's Director of Development and/or Executive Director.
MPAC has been serving the community for 30 years now, making a strong stand for diversity of the people, of many different ethnicities, of many different faiths, of many different cultures. We are all standing strong with the Muslim Public Affairs Council.
Closing the Gap
The Muslim Public Affairs Council spends $370,000 a year to house dozens of fellows at its Washington and Hollywood offices, and seeks your help to raise $1 million to triple the number of annual participants. Your support goes toward housing, living stipends and transportation for another three, or even four, 10-week cycles of MPAC interns. In Washington, more than 20 fellows work as staff members for Congress, preparing to become future city officials, members of Congress, CEOs and nonprofit executive directors. In Hollywood, interns work with the MPAC bureau to advocate for better film and TV stories about Muslims, either consulting with industry professionals or organizing screenwriting labs, roundtables and networking events. A portion of the funds raised go toward scholarships for those from underprivileged communities.
Friends of MPAC
Adil M. Khan
Hassan Zeenni
Habib Veera
Noor Zubeida Khan
Omar Alfi Jr.
Nayyer Ali
Bayram Arman
Soheil Naimi
Google, Inc
Facebook
Rev. Ed Bacon
Connie Rice
John Esposito
Alicia Sams
George Takei
Nate Walker