Greater than the Sum of its Arts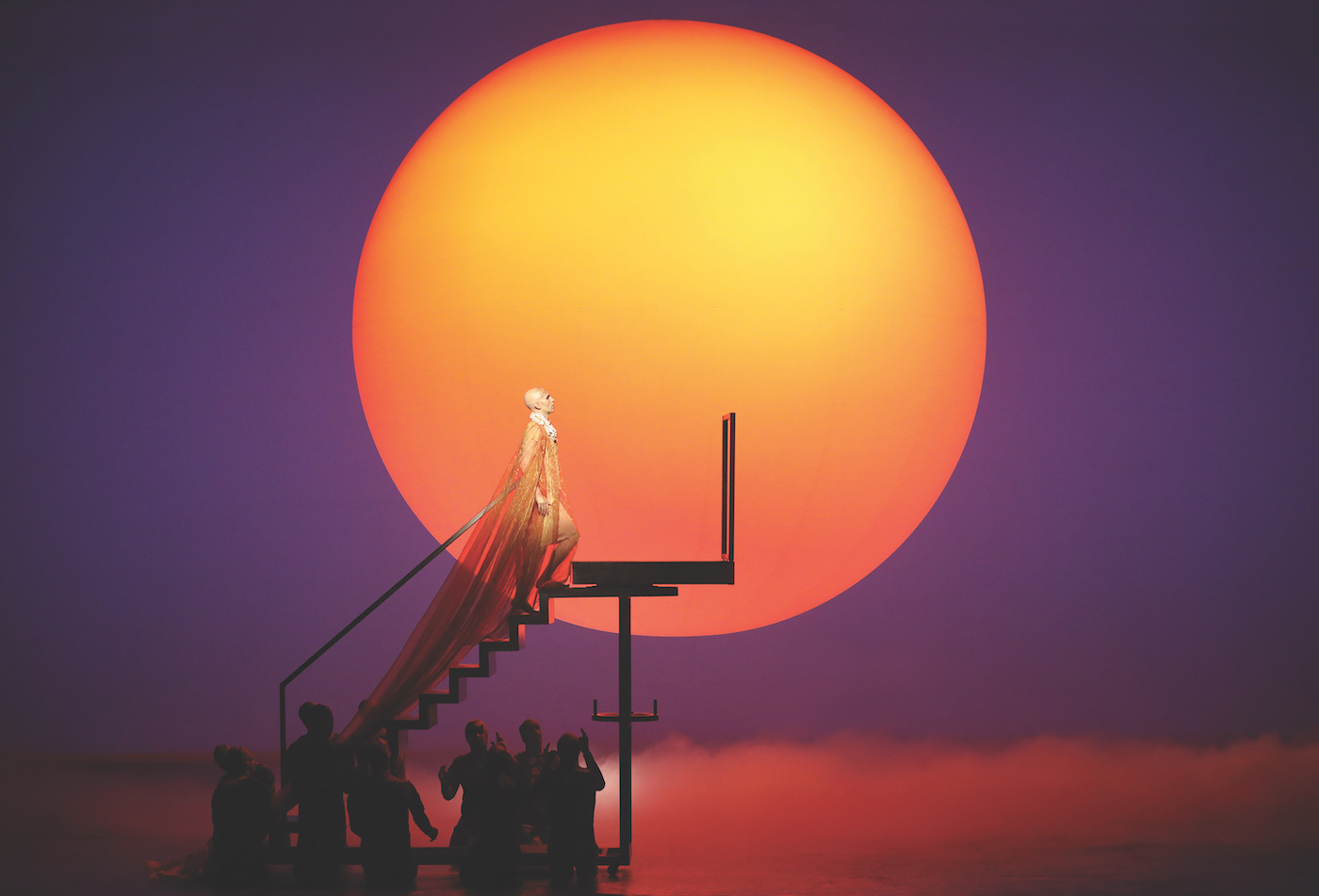 Opera is a timeless art form. Each night as the lights dim and the curtain rises, audiences share in a transcendent experience of music and stories that have been performed on opera stages for centuries. And as it has done for hundreds of years – through world wars, fire, and other hardships – opera endures. 
On September 18, 2021, LA Opera returned to the Dorothy Chandler Pavilion stage with a new-to-Los Angeles production of Il Trovatore. Guests were welcomed back to the theater by the iconic "Anvil Chorus" and the everlasting theme of unrequited love set amidst the conflict of two brothers on opposing sides of a civil war.
Audiences and critics hailed the production as a "triumphant season opening" full of "thrillingly big, bold voices." It was a momentous start to the company's 36th Anniversary season.
"Opera is where all of the arts intersect," says Christopher Koelsch, the company's Sebastian Paul and Marybelle Musco President and CEO. "This harmony of the arts connects us to a rich tradition that transcends borders, to heartfelt stories told through some of the greatest music ever written. And most critically, it connects us to each other through the communal experience of our shared humanity."
To help make this extraordinary art form accessible to all, LA Opera Connects, its standard-setting education and community engagement efforts, offers more than 30 different programs that impact the lives of more than 135,000 people each season.
During the 2020/21 season, when LA Opera was unable to access its conventional stages for expression, the entirety of the company's creative output found safe harbor and unparalleled reach on its digital platform, LA Opera On Now. Through hundreds of performances of full-length operas, newly commissioned work, concerts, recitals, special family features, intimate conversations, and behind-the-scenes storytelling, the technology allowed the organization to maintain the vital connection between artists and audiences.
"In many ways, the changes that we enacted during the pandemic were a continuation and expansion on the work that LA Opera was founded on," Koelsch says.
The support LA Opera received from generous donors during the pandemic helped it deliver digital programs while also supporting its hundreds of artists, artisans, and staff in anticipation of the return to the stage.
With each production employing as many as 500 people and ticket sales covering less than half the cost of performances, LA Opera is reliant on the generous contributions of individuals. Your support helps fund opera today and ensures that its power and beauty remains available for future generations to come.
The 2021/22 season features something for everyone. Verdi's epic drama Aida returns to the stage for the first time in 16 years. The holidays will be filled with magic thanks to a joyous production of Cinderella. In early 2022, audiences will have an opportunity to experience a revelatory visual interpretation of Bach's monumental St. Matthew Passion, widely regarded as one of the greatest masterpieces of Baroque music. Learn more at LAOpera.org.
Donate now!
https://www.laopera.org/
(213) 972-7256
Executive Vice President and Chief Strategic Officer: John P. Nuckols
Mission
To serve the public by producing world-class opera that preserves, promotes and advances the art form while embodying the diversity, pioneering spirit and artistic sensibility unique to Los Angeles.
Begin to Build a Relationship
We know you care about where your money goes and how it is used. Connect with this organization's leadership in order to begin to build this important relationship. Your email will be sent directly to this organization's Director of Development and/or Executive Director.
I deeply believe in opera's unique ability to bring artists and our community together through a shared musical and theatrical experience that moves and transforms us. LA Opera is one of our country's leading arts institutions, and I have been inspired by the visionary leadership of Christopher Koelsch and his plans for the future of the company.
Your Voice Can Be Heard Too
Donors to LA Opera provide critical support needed to bring the world's best singers, directors, and designers to the Dorothy Chandler Pavilion stage. Their generosity ensures the future of grand opera in the city and in doing so, contributes to a vibrant arts community that makes Los Angeles a great cultural capital.
Charitable contributions also help provide opera experiences to tens of thousands of community members each year – including students, teachers, senior citizens, veterans and hospital patients – as well as developing tomorrow's opera talent through the Domingo-Colburn-Stein Young Artist Program.