Empowering Communities From Within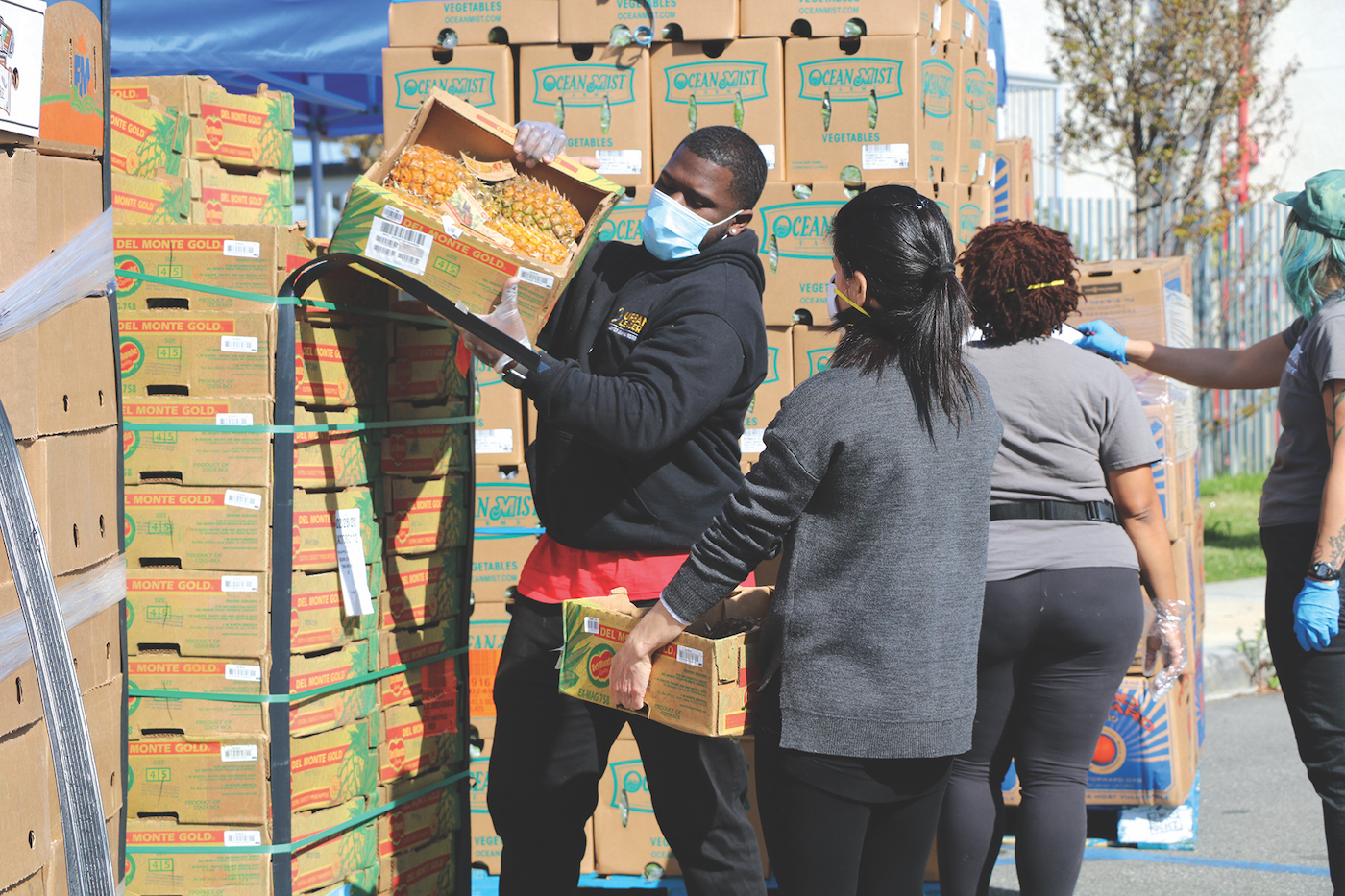 The Social Justice Learning Institute (SJLI), based in Inglewood, has taken a three-pronged approach to fighting the inequity since it was founded in 2008. 
By empowering young people through education, creating thriving communities, and – importantly – driving change to public policy and systems, SJLI has leveraged its success in South Los Angeles to drive broader, statewide reforms.
"The Social Justice Learning Institute exists to improve the overall education, health, and well-being of youth in communities of color," says Executive Director Derek Steele, "and we are empowering them to enact social change."
When it comes to education, SJLI's Urban Scholars program helps boys and young men of color improve academic competencies, persist through college or career pathways, while becoming agents of change within their community. The program is transforming the life trajectories of young people. Over the past 12 years, 1,700 students have completed the program with an average high school graduation rate of 91%, with 87% going on to enroll in college. 
"The Social Justice Learning Institute has helped me realize the power I have to create the change that I want to see within my community," says Urban Scholars alumnus Kriss'Shon Day.
In recognition of the important role nutrition plays in communal health, SJLI has helped plant over 120 public gardens in community spaces in South Los Angeles through its 100 Seeds of Change Initiative, which began with the efforts of Inglewood resident and SJLI Health Equity Programs Director Nicole Steele. Their Food Security and Healthy Access Project mitigates food insecurity and empowers community members with knowledge about healthy cooking, nutrition, fitness, and gardening, serving over 20,000 residents throughout South Los Angeles in over 1,800 classes.
The "research institute" part of SJLI flips the script on the definition of "researcher." Whether it is community members performing a health assessment, or students conducting a Youth Participatory Action Research project, SJLI helps mentor and train community members to conduct their own research within their community. With that groundwork done, community researchers and SJLI partner with other advocacy groups to change local and state laws.
A hallmark of SJLI's approach is driving social change. By providing culturally relevant teaching, curriculum development, and academic support through a social justice and youth development lens, individuals learn the power of their own voice and how to be an active member of the community.
After attending a Healthy Eating & Active Living (HEAL) course in 2019, Inglewood resident Tianna Casimir was inspired to bring the lessons into her workplace CareMore – a retirement home. She helped form a partnership between CareMore and SJLI where over 500 senior citizens learned how to live healthier lives through their educational outreach. After enrolling her son Amir into SJLI's Urban Health Fellowship, he became motivated as a youth advocate, helping introduce and promote SB 607 in Sacramento, a bill aimed at ending suspensions for "willful defiance" in California schools – a practice that disproportionately impacts Black and Brown students – that was passed and amended by the State Senate.
Derek Steele is very proud of young people like Amir, who take the knowledge they receive at SJLI and turn it into action.
"Everybody has a role to play in all of this and so it's important for us that we have folks who have the same heart, the same mind, the same values, so that we can be able to not just bend the needle towards justice, but actually create the equitable future that everyone deserves," he says.
Donate now!
sjli.org
(323) 952-7363
Director: Linda Baum, M.D., Ph.D.
Mission
At the Social Justice Learning Institute, we are dedicated to improving the education, health, and well being of youth and communities of color by empowering them to enact social change through research, training, and community mobilization.
Begin to Build a Relationship
We know you care about where your money goes and how it is used. Connect with this organization's leadership in order to begin to build this important relationship. Your email will be sent directly to this organization's Director of Development and/or Executive Director.
The Social Justice Learning Institute's Urban Scholars Program helped me achieve my goals. I would not even be applying for college if it weren't for them. They helped me with a lot of steps in life, academically and outside of the classroom. I appreciate their entire organization and would recommend the program for any other Black kid – or any kid for that matter.
Help Build the Institution
Fiscal and in-kind donations help support the Social Justice Learning Institute's core activities, including Urban Scholars Program, Youth Justice Fellowship, and various community food access programs offered throughout the year.
"Come and be engaged in the learning spaces that we're creating," says Executive Director Derek Steele.
Key Supporters
All Ways Up Foundation
Amgen Foundation
Angell Foundation
Apple
Barnes & Thornburg
Butterfly Equity Foundation
California Community Foundation
Erika Glazer
ESPN
James Irvine Foundation
Jewish Community Foundation of Los Angeles
Liberty Hill
Los Angeles County Department of Public Health
Nike, Inc.
Reissa Foundation
Target
The California Endowment
The California Wellness Foundation
United Way of Greater Los Angeles
Weingart Foundation