Holding Youth-Serving Systems to Account Through Journalism and Youth Voice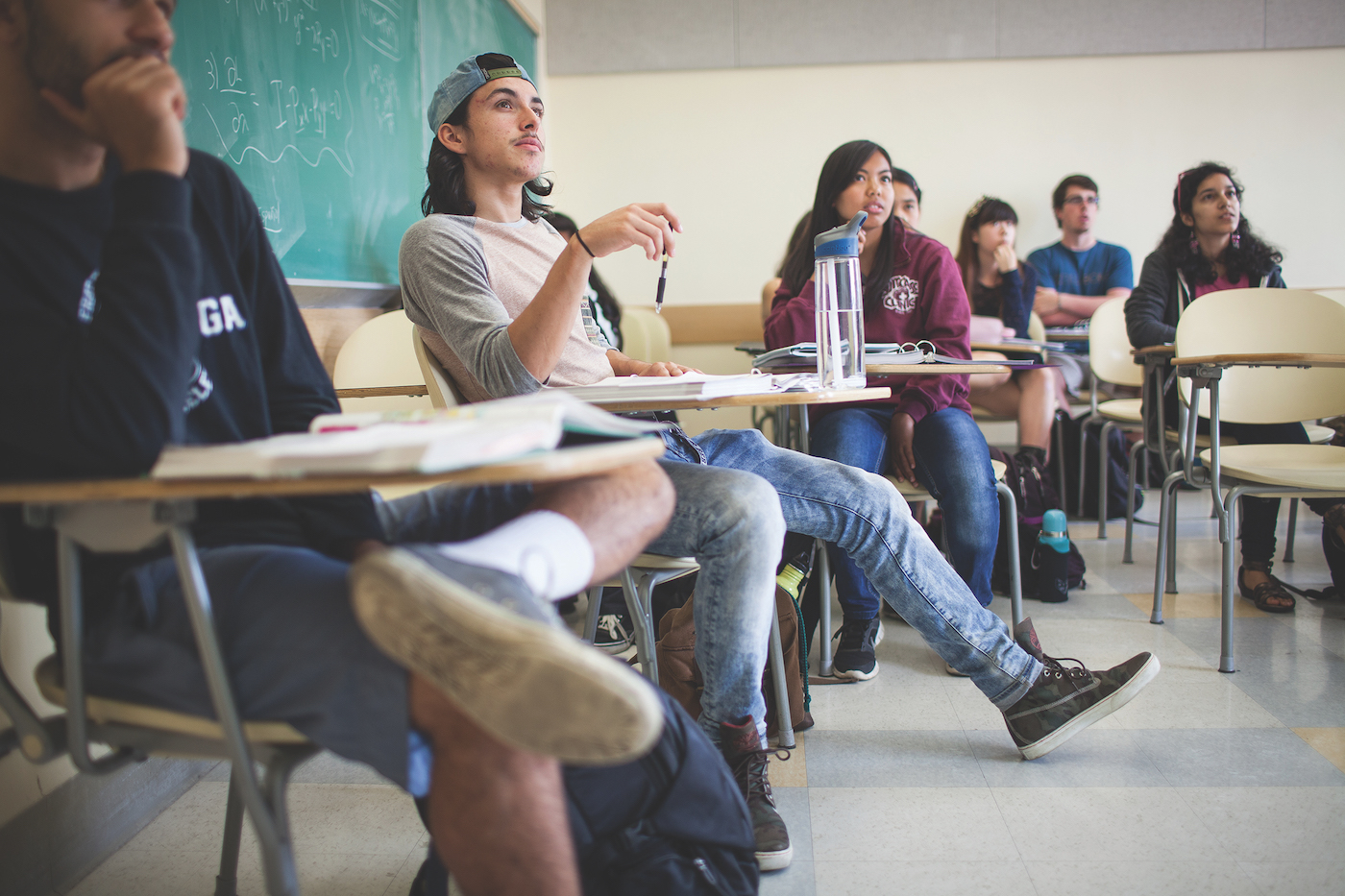 The best journalism often tells the stories that no one else sees. Stories that have the power to change minds, move legislation, and save lives. 
And when it comes to the hundreds of thousands of children, youth, and families caught up in this nation's child welfare and youth justice systems, Los Angeles-based Fostering Media Connections tells these stories better than anyone else.
When John Kelly, Fostering Media Connections (FMC) co-executive director, got a tip that the state of California had chartered a plane to shuttle its foster youth home from an out-of-state facility during the early months of the pandemic, he had a notion that something strange was afoot.
Then, Fostering Media Connections' team of reporters started poking around…
In fact, the facility in question – Michigan's Lakeside Academy – had come under fire a month before when, in May of 2020, staffers restrained and suffocated 16-year-old Cornelius Fredericks to death after he threw a sandwich in the cafeteria.
Many of those facilities, Fostering Media Connections found, were operated by a for-profit company called Sequel Youth and Family Services. Fostering Media Connections uncovered that California – despite reforms favoring home-based care for kids over putting them in institutions – had relied on a network of out-of-state facilities with abusive practices, which went against their own policy of only contracting with nonprofits.
"We get from this weird plane story," Kelly says, "to reporting that California is using for-profit, out-of-state facilities to house kids."
When the team of reporters, including FMC's Sara Tiano, presented questions about this practice to the state's child welfare department, "they announced in their response to us that they had begun to freeze the policy of allowing counties to use out-of-state facilities," Kelly says.
The story, which ran in both the San Francisco Chronicle, and FMC's flagship news site, The Imprint, had both immediate and longer-term impact. California brought home the 133 kids in out-of-state facilities within four months of the story's publication. Sequel was forced to close multiple facilities that had relied on California's business to remain profitable.
And the state legislature took notice. In July, it banned the use of out-of-state facilities altogether, and also allocated $140 million to improve California's capacity to care for youth with complex mental health needs, who historically had been sent out of state for treatment.
While this win is significant, FMC's work to lift up the young people that appear in its stories goes much further.
Its Youth Voice Program trains young people who have lived experience in foster care, the juvenile justice system, or homelessness on the basics of reporting, and how to craft an op-ed. That's an important step toward driving accountability in the systems that these young people know all too well.
Donate now!
www.fosteringmediaconnections.org
www.imprintnews.org
(202) 487-7312
Co-Executive Director: John Kelly
Mission
Fostering Media Connections (FMC) uses the power of media and journalism to lead the conversation about children, youth and families in America.
Begin to Build a Relationship
We know you care about where your money goes and how it is used. Connect with this organization's leadership in order to begin to build this important relationship. Your email will be sent directly to this organization's Director of Development and/or Executive Director.
Being a Youth Voice Contributor made me appreciate journalism and the role it plays in social movements. Before, I didn't realize the scope of the research and editing that goes into a relatively short article. Whether a reader agrees or disagrees, using your voice matters. Whether you survived foster care, homelessness, juvenile justice, or any other trial life throws at us – your opinion is valid and important and people should listen.
Have a Hand in Hard-Nosed Reporting and Fund the Next Generation of Journalists
Fostering Media Connections pulls back the veil on a corner of our world that spends too much time in the shadows. To do so, the L.A.-based nonprofit has successfully expanded its work nationally, hiring reporters dedicated to illustrating the full story of what children, youth, and families caught up in the child welfare and juvenile justice systems face.
But the nonprofit newsroom doesn't endeavor to speak for them. Its Youth Voice Program not only teaches but publishes and pays young journalists who know the system first-hand. And Fostering Media Connections, dogged as their reporters are, knows that young people who have lived the system know it best of all.
Every Youth Voice contributor receives a $2,000 stipend for three months of training and writing. Whether through funding Youth Voice or directly supporting the addition of national reporters to the news team, your donation to Fostering Media Connections will fuel its focus on untold stories.
Key Supporters
Aileen Adams, Board Chair
Weingart Foundation
Dave Thomas Foundation for Adoption
ECMC Foundation
Fund for Investigative Journalism
Lisa Ling, Journalist, CNN
May and Stanley Smith Charitable Trust
Raikes Foundation
Ralph M. Parsons Foundation
Reissa Foundation
Richard Robbins, CEO,
Wareham Development
The Barry and Wendy Meyer
Charitable Foundation
The California Wellness Foundation
The Carl and Roberta Deutsch Foundation
The Conrad N. Hilton Foundation
The Henry and Lindsay Ellenbogen
Charitable Fund
The Redlich Horwitz Foundation
The Tow Foundation
Walter S. Johnson Foundation
Zellerbach Family Foundation