'Applause is Empowering' and Transformational for Young People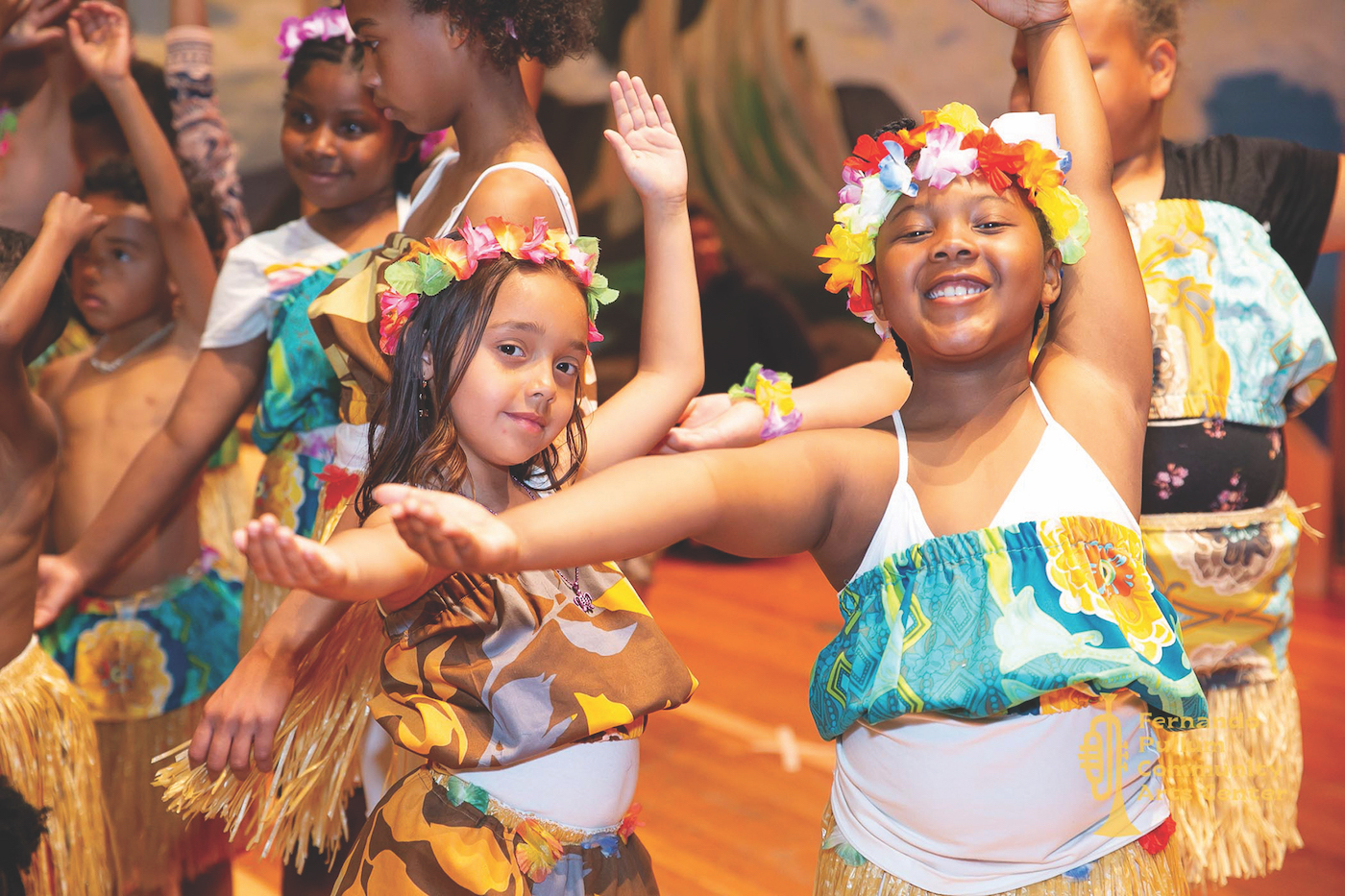 Fernando Pullum was always told he'd end up in prison. But the trumpet player, raised by his great-grandmother, discovered music and his life took an entirely different path.
"Growing up on the West Side of Chicago, I just saw the worst of the worst," he remembers. Pullum stumbled across his school's band, and his teacher handed him a trumpet. He never looked back, getting two college scholarships and eventually moving to Los Angeles.
It's with that mindset that he created the Fernando Pullum Community Arts Center in South Los Angeles, to allow students to tap into their performing arts interests offering a wide range of classes from drama to filmmaking to music.
"Arts programs are one of the only things keeping kids in school, but they're being cut," Pullum says. "I wanted to give kids the opportunity that I didn't get. I left teaching and opened the center."
The former music teacher spent 25 years in the Los Angeles Unified School District, where he led a wildly successful program and was named a California Teacher of the Year.
The Pullum Center runs 110 performing arts classes a year and has helped more than 5,000 young people since it was launched in 2012. Nearly all of the students who stick with the program graduate high school. Six of its educators are former students, a testament to the nonprofit's enduring pull on the youngsters it serves.
A part of the draw is the chance to take advantage of L.A.'s star scene, and perform on stage with famous musicians. In the past two years, one of the center's students sang the national anthem for the U.S. Tennis Open, another performed on The Voice, the choir recorded with John Legend, and the Jazz Band performed at the Billboard Music Awards. The center estimates its performances reached in excess of 12 million people between 2019 and 2020 alone.
"Applause is really empowering" Pullum says. "It's the strongest motivator you could possibly have. I want to use that to raise kids' self esteem. Because if they know their value, they aren't going to join gangs."
Central to Fernando's work is building young people's life skills: courage to perform publicly, self-confidence, accountability, and time-keeping, so they can be used outside of the arts.
"I'm using the arts to save lives," he says. "I just want to make sure all kids get a chance."
Donate now!
Matching Challenge
Through June, 2022, the first $50,000 donated will be matched thanks to a generous challenge grant from the Zegar Family Foundation.
Exponential Audience Growth for Rising Stars
Pullum's students have already performed to millions, but the leader of the Fernando Pullum Community Arts Center wants to give them a chance to build their own fan bases through live-streaming and creating original content.
The center hopes to raise $100,000 to buy video, sound and streaming equipment, as well as hiring tutors to train students to expand their audiences, produce their own performances, and become storytellers. With the money, kids will be trained in technical aspects of the business, including recording, filming, and editing, to equip them with as many life skills as possible.
"They're already doing this all day long," says Executive Director Fernando Pullum, recalling a phone video of John Mayer jamming with students at a birthday party that had over 100,000 hits on social media. "Why not take it up a level and give them something tangible they can walk away with?"
Mission
The Fernando Pullum Community Arts Center is a nonprofit organization whose mission is to provide quality performing arts instruction to at-risk youth and help them build self-esteem, develop civic responsibility, and achieve academic success. Our teachers provide a program filled with structure and well-planned curriculum to serve all students with a desire to learn and grow their talent.
www.pullumcenter.org
(323) 449-0128
Executive Director: Fernando Pullum
Begin to Build a Relationship
We know you care about where your money goes and how it is used. Connect with this organization's leadership in order to begin to build this important relationship. Your email will be sent directly to this organization's Director of Development and/or Executive Director.
I grew up at the Pullum Center, and they have shown me life outside of the 'hood.' I have shared the stage and the classroom with musical giants such as Sheila E., Earth Wind and Fire, Kamasi Washington, and Wynton Marsalis. I have experienced success through discipline, commitment, loyalty, and giving back to the community. I have found a safe place to express myself and make lifelong friends. Thank you, Mr. Pullum, for showing me that with hard work I can achieve anything I put my mind to. Thank you so much for the many life lessons learned and dreams realized.
Key Supporters
Jackson Browne
Rickey Minor
John Mayer
Eric Idle
Jim & Judy O'Brien
Steve & Agatha Luczo
Amy & John Peer
Ilene Resnick
Howard & Cathy Stone
Zegar Family Foundation
The Music Man Foundation
The Ahmanson Foundation
Rheuben Allen Music Education Foundation
Roddenberry Foundation
Sony Music Group
Kawai America
The Carl & Roberta Deutsch Foundation
The John Lennon Educational Tour Bus
Berklee College of Music
City & County of Los Angeles