A Heritage of Healing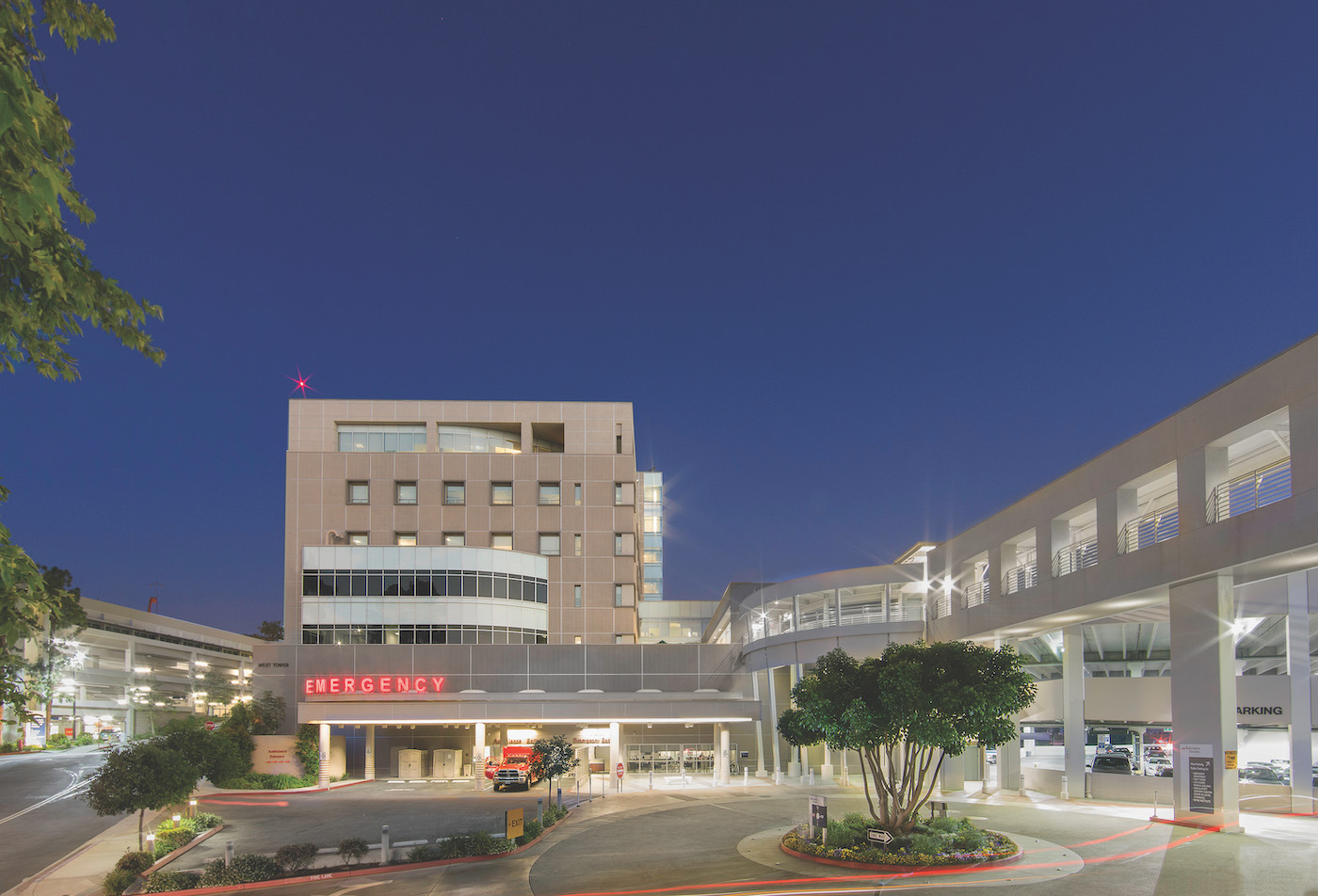 One of Southern California's oldest and most innovative hospitals, Adventist Health Glendale (formerly Glendale Adventist Medical Center) was founded in 1905 as the Glendale Sanitarium, just a year before the incorporation of the City of Glendale. It was the brainchild of the founders of the Seventh-day Adventist Church, who sought to create a new system of healthcare based on the notion that the key to good health is offering patients the best available scientific methods, combined with exercise, rest, and reflection.
After relocating to its current site adjacent to the intersection of the 2 and 134 freeways, the hospital underwent a major expansion and modernization starting in the 1950s and has consistently been ranked by U.S. News & World Report as one of the Best Hospitals in both Southern California and the United States. With 515 available beds and a large team of experienced physicians practicing in a diverse array of medical fields, Adventist Health Glendale now attracts up to one in four patients from outside its immediate service area throughout Greater Los Angeles.
"Adventist Health Glendale is much more than a community hospital," says President Alice Issai. "We have patients who travel here from all over." The hospital's key mission for the future is to not only provide acute medical care for patients but establish itself as a center of community well-being.
"We are incorporating that into our strategic plan, so that by 2030, Adventist Health Glendale will be providing crucial programs to help the people in our communities live longer and happier lives," Issai says. "We are putting a lot of resources and energy into that."
Adventist Health Glendale is especially known for treating patients for strokes and cardiovascular diseases. "We are a comprehensive stroke-receiving center," Issai says. "Not many hospitals have those capabilities available on a 24/7 basis." The hospital treats up to 700 stroke cases per year.
Adventist Health Glendale has become a magnet for patients suffering from COVID-19 during the ongoing pandemic. The first two surges in spring and fall of 2020 saw the hospital packed with up to 240 COVID patients per day with 70-plus of them being admitted to intensive care.
"We got through it with good outcomes," Issai says. "Eighty-five percent of COVID patients were discharged back home, so our community loves us for that."
Adventist Health Glendale's current five-year fundraising plan, which was adopted in 2018, calls for an expansion of its operating rooms and the opening of a Comprehensive Breast Center by the end of 2022.
"From imaging work to surgery, patients will work one-on-one with nurse navigators to facilitate their care," Issai says. "We want to bring it all under one roof as a center for patients who may have a breast cancer diagnosis."
A key feature of Adventist Health Glendale's breast cancer treatment program is Targeted Intraoperative Radiotherapy, or TARGIT-IORT, which provides a single dose of targeted radiation delivered from inside the breast immediately following the removal of the tumor during a lumpectomy. In one dose of targeted radiation, TARGIT-IORT achieves the same clinical outcomes as the up to 30 doses required during External Beam Radiation Therapy (EBRT).
Inspired and motivated to serve by the Seventh-day Adventist faith, Adventist Health Glendale incorporates spirituality into its services to provide comprehensive care for physical, emotional and spiritual health. Whatever your health needs may be, Adventist Health Glendale offers the experience and compassion you are looking for.
Donate now!
https://www.adventisthealth.org/glendale/
(818) 409-8055
President: Elizabeth LaBorde
Mission
Living God's love by inspiring health, wholeness and hope.
Begin to Build a Relationship
We know you care about where your money goes and how it is used. Connect with this organization's leadership in order to begin to build this important relationship. Your email will be sent directly to this organization's Director of Development and/or Executive Director.
The care I received at Adventist Health Glendale not only spared my life, it allowed me, after rehab, to resume a busy and productive life. When I think of that experience, I ask God to bless the doctors, medical staff, and administration that cared for me in the mission of Adventist Health. In appreciation, my wife, Wendy, and I continue to do what we can to support this outstanding medical center.
Expanding Critical Health Services
Since 1905, Adventist Health Glendale has served Greater Los Angeles. The medical center attracts patients from throughout Southern California, and specializes in the treatment of strokes, neurological diseases, and cancer.
As part of its five-year plan, Adventist Health Glendale Foundation is currently raising $2.6 million to expand its operating room capacity and establish a Comprehensive Breast Center using state-of-the-art technology to directly target tumors and eliminate the need for repeat hospital visits.
To learn more about Adventist Health Glendale or to donate, please visit adventisthealthglendale.org or call (818) 409-8055.
Key Supporters
Anthony Cardillo, M.D.,
Glendale Adventist Emergency Physicians
Mr. Sam Carvajal, Sr., Community Volunteer
Ms. Pat Crouch, Western Resources Title
Mr. Arsen Danielian, Esq.,
Baker, Olson, LeCroy & Danielian
Mr. Robert De Pietro, De Pietro Holdings LLC
Ms. Amanda Dundee, SAV Entertainment
Kamyar Ebrahimi, M.D., Star Urology, Inc.
Annette Ermshar, Ph.D., Dr. Ermshar & Associates
Harlan Gibbs, M.D.,
Glendale Adventist Emergency Physicians
Mr. Serjik Kesachekian, Success Education Colleges
Mrs. Alina Koutnouyan, AOK Consulting, Inc.
Edmund Lew, M.D., Lew Medical
Marguerite Marsh, Ph.D., Psychotherapist
Ms. Helen McDonagh, Massage Envy Spa
Glendale & Greater Los Angeles Area
Mr. Mica Miyamoto, Hutchinson & Bloodgood LLP
Ms. Ellor Parikh, Pari Enterprises, Inc.
Rene Pidoux, M.D., Physician
Amir Rafie, M.D., Glendale Heart Institute
Mrs. Sandy Schultz, Schultz & Schultz Joint Venture
Mr. Greg Tufenkian, Tufenkian Fine Arts
Mrs. Georgiana Wu, Community Volunteer