Whole-Person Cancer Care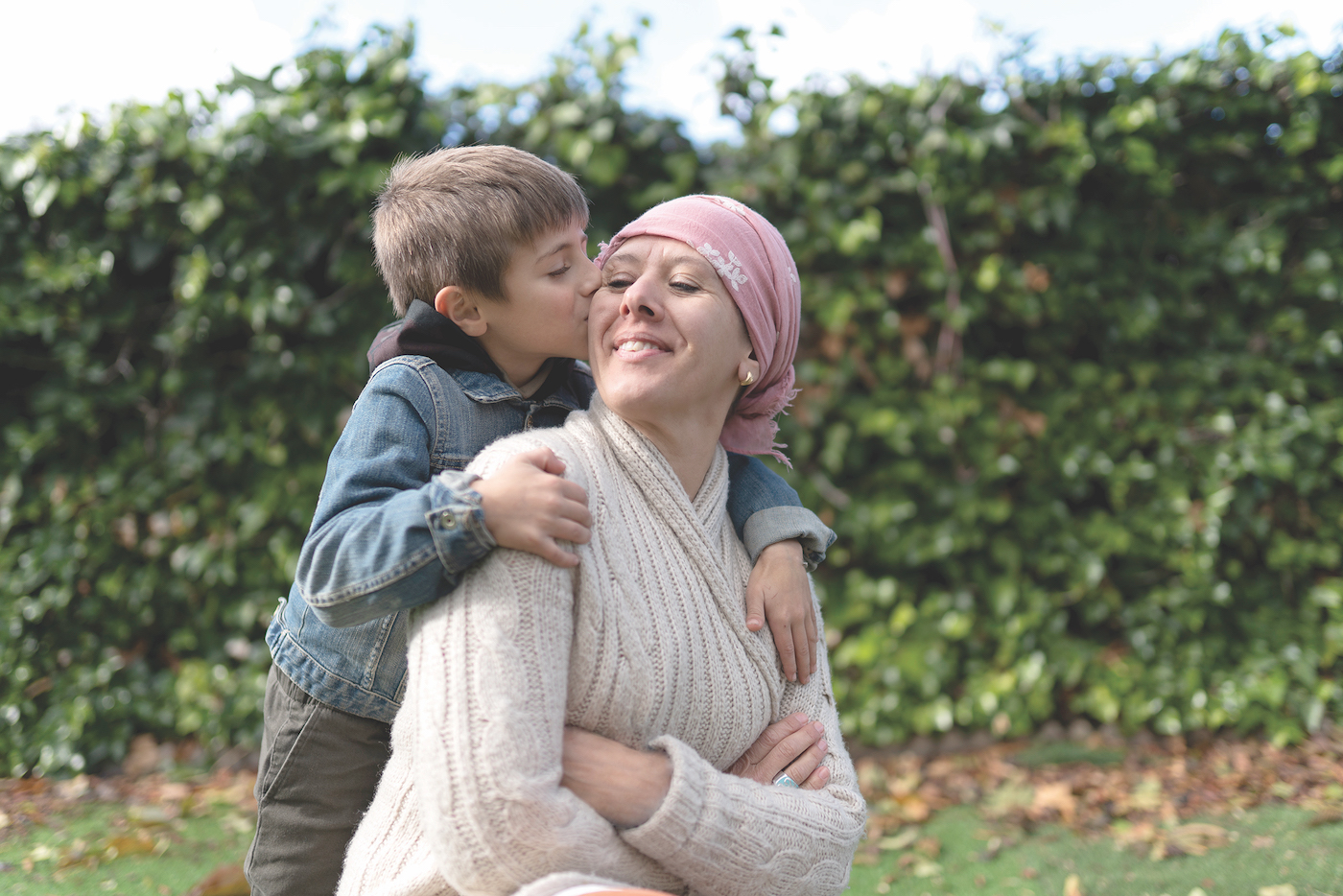 Often a cancer diagnosis makes people feel like their world is about to collapse.
At UCLA Health cancer clinics, patients and families facing this vexing disease are surrounded by a specialized team of helping hands.
"There is a lot of care, a lot of respect, a lot of compassion," says Dr. Kauser Ahmed, a psychologist and director of the Simms/Mann-UCLA Center for Integrative Oncology. "Plus a lot of teaching, empowering, and supporting."
The Simms/Mann-UCLA Center for Integrative Oncology was the first in the nation to establish a model of integrative care for patients and their families touched by cancer. To enhance patients' whole-person wellness, the Center provides educational and support services that integrate psychological, nutritional, spiritual, and other approaches to healing.
Its unique model is based on a belief, backed by academic research, that treating the medical aspect of cancer is the first part of providing the best in care. Health care – when it is truly comprehensive and integrative – also treats the whole person: mind, body, and spirit.
The Simms/Mann Center offers psychosocial services that include individual and family counseling, nutritional guidance, oncology psychiatry, spiritual care, and other integrative modalities that help support and empower patients and their loved ones through the trajectory of their cancer care.
A Simms/Mann Center team of multidisciplinary clinicians cares for nearly 3,000 patients a year who attend over 20,000 in-person or telehealth appointment visits from 19 UCLA oncology practices across Southern California, from Laguna to Santa Clarita, from Alhambra to Santa Barbara.
Highly-trained Simms/Mann integrative clinicians, embedded as a part of the medical team in each oncology practice, work alongside the doctors and nurses to connect with the patient and family, and assist them to develop their own unique pathway to wellbeing through their cancer treatment.
With few exceptions, patient services are free. "They don't need to do anything but receive the care and support and get better," Ahmed says.
The Simms/Mann Center is part of the UCLA Jonsson Comprehensive Cancer Center and UCLA Health.
The Center is also home to a nationally recognized training program that has been cultivating the next generation of skilled and compassionate medical students, psychiatrists, psychologists, social workers, and chaplains to bring its philosophy of whole person care to Cancer Centers across the country. The Simms/Mann Center has trained over 100 psycho-oncology experts who share this innovative model with countless patients and a dozen health systems.
The Simms/Mann UCLA Center for Integrative Oncology was founded more than 25 years ago and continues to benefit from the vision and the generous support of psychotherapist Dr. Victoria Mann Simms and her husband, Ronald A. Simms.
The couple's foundation pledged $18 million last year toward a campaign by UCLA Health to create a $50 million endowment, so that the Center's vital care can be everlasting. The foundation's commitment includes a gift-matching fund of $6 million.
Donate now!
www.simmsmanncenter.ucla.edu
(310) 794-2089
Associate Director of Development: Audrey Hiatt
Mission
A center of integrative oncology… maintaining wellness, maximizing health, and complementing the best oncologic practices and scientific research through individualized care offered by a multidisciplinary team committed to enhancing the physical, psychological and spiritual well-being of people touched by cancer.
Begin to Build a Relationship
We know you care about where your money goes and how it is used. Connect with this organization's leadership in order to begin to build this important relationship. Your email will be sent directly to this organization's Director of Development and/or Executive Director.
When I was diagnosed, my world went dark with fear and anxiety. The Center gave me a safe space to voice those fears, get help, and see that I could still live a bright and fulfilling life. It showed me what was possible and for that, I am eternally grateful. It's also so helpful that the services are free of charge as the cost of my medical treatment would otherwise make attending impossible.
Life Affirming Care for Patients
Philanthropic gifts enable this essential cancer care to be provided predominantly free of cost for those who need it, during the crisis that can be a cancer diagnosis.
The Simms/Mann Center is seeking gifts to its annual fund, or to an endowment that will further ensure the perpetuity of the Center's direct care.
Endowment donations of any amount are matched by the Simms/Mann Family Foundation at 20%. Named endowments can be created for gifts of $250,000 or more, with donors receiving an annual stewardship report.
In our logo, the three petals represent the interconnectedness of the mind, body, and spirit of each patient. The water droplet is the care team coming to nourish, help, and guide you. The arch connects all the elements into one and further represents the embracing team approach to your care.
Key Supporters
Dr. Vicki Mann Simms and Ronald Simms
Marci and Jeffrey Dinkin
Lauren and Austin Fite
Phillip Gonzales
Michele and Ted Kaplan
Dr. Emily Lefkowitz and Ted Pascaru
Therese Seraphine-Leonard and Andy Leonard
Camelia and Jeffrey Lynne
Richard Miller
Richard Newman
Drs. Janie and Allan Orenstein
Saul Rosenzweig
Mary Saltzburg and Bud Hoffman
Marjorie Bach Walsh and Joe Walsh
Hinda and Ken Ziskin
Carl and Roberta Deutsch Foundation
Joseph Drown Foundation
Hirshberg Foundation for Pancreatic Cancer Research
Lotus US Foundation
RAR Foundation
Simms/Mann Family Foundation