Mentors Breaking the Cycle of Foster Care for Los Angeles Kids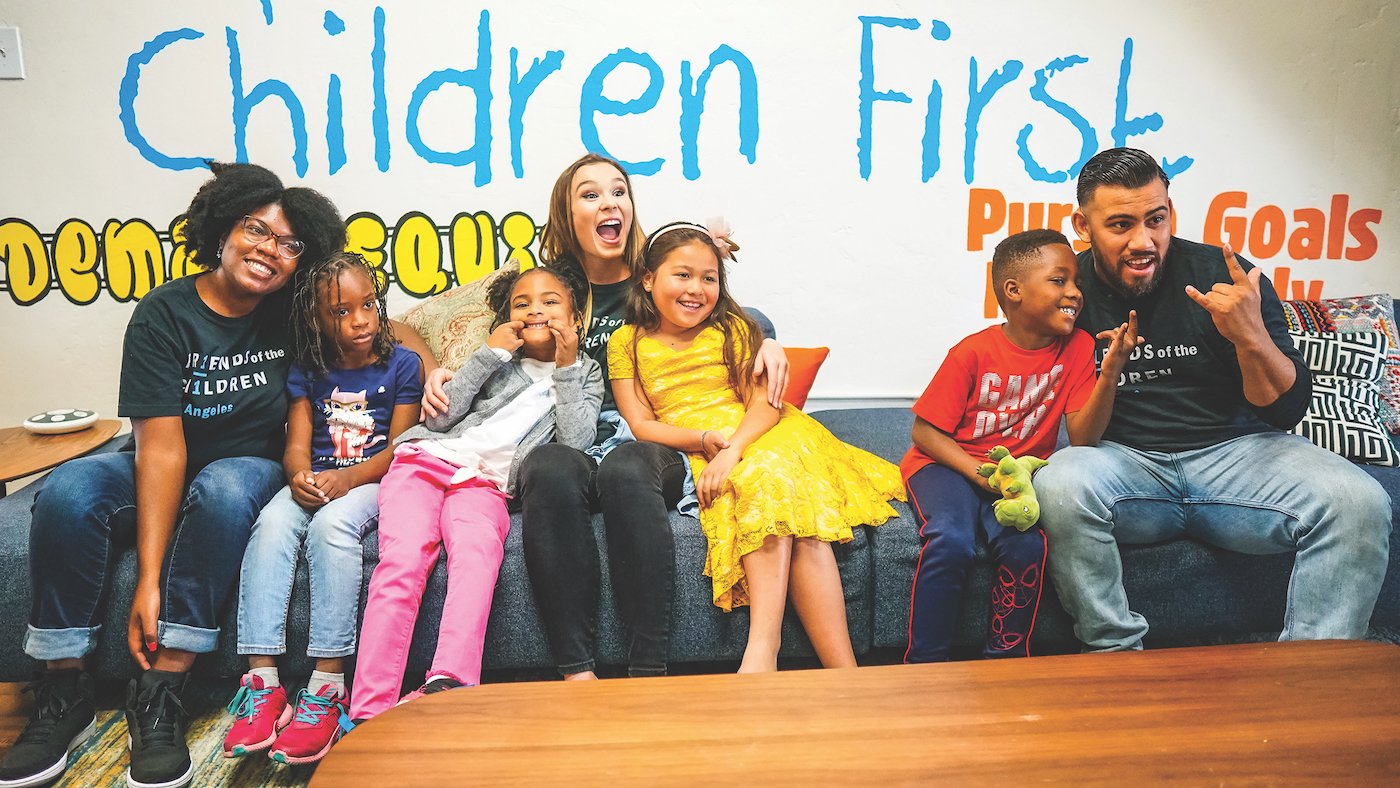 When Friends of the Children approached foster youth advocate Thomas Lee for help launching its mentoring program in Los Angeles, he was apprehensive — at first. 
"A mentoring program?" Lee, a Los Angeles native and former high school teacher, recalls thinking when he first heard of Friends of the Children. "We already have hundreds of mentoring programs, and few are really impactful."
For Lee – who now serves on Friends of the Children's National Board – his thinking on mentorship programs was that they rely too heavily on volunteers. And when life gets in the way, volunteers come and go, making it hard to build long-lasting relationships with children.  
But Friends of the Children has a different approach. It hires full-time, salaried, professional mentors (known as Friends) whose only job is to focus on helping children in the home and classroom four hours per week to reach their hopes and dreams. The idea was to begin young — kindergarten age — and commit to mentoring the children for 12-plus years, all the way until they graduate high school. Since the organization's beginnings in 1993, their model has yielded impressive outcomes, with the vast majority of youth who are mentored going on to earn a high school diploma, enroll in college, and get a job all while staying clear of the justice system and waiting to become a parent until after their teens. With years of data, Friends of the Children have been expanding nationally, demonstrating to communities and funders the organization's model is scalable and provides meaningful impact not just with children, but also their parents.
Friends of the Children has been around for nearly three decades and has 24 locations in the U.S. and the United Kingdom. All the sites use the same mentoring model, but address different populations of youth.
In Chicago, the organization focuses on children impacted by gun violence. In some rural communities, the program mentors Native American children as well as those exposed to the opioid epidemic. In San Francisco, the program helps children living in Hunters Point.
Its aim in L.A. is to keep kids out of foster care. Los Angeles County is home to the largest locally administered child welfare system in the country, serving roughly 33,000 children and their families. Friends of the Children mentors are focused on mitigating trauma for children who've come in contact with the child welfare system while also supporting parents. To increase impact, the nonprofit seeks out mentees whose parents had been in foster care because those children have a 50-70% increased risk of being placed in foster care compared to other kids, Lee says.
"This could make a huge difference in disrupting the cyclical nature of foster care," Lee remembers thinking.
From 2018 through late 2021, Lee served as Friends L.A.'s executive director. Today, the fast growing chapter serves 256 children and families in South Los Angeles and the Antelope Valley, which has the highest rate of children going into foster care in the area.
But by providing social support through professional mentors, Lee said they are creating a "village of believers around the child and the family" and by doing so are making foster care intervention unnecessary.
Donate now!
https://friendsla.org
(213) 378-0704
Contact: Jorie Das
Mission
Impacting generational change by empowering youth who are facing the greatest obstacles through relationships with professional mentors — 12+ years, no matter what.
Begin to Build a Relationship
We know you care about where your money goes and how it is used. Connect with this organization's leadership in order to begin to build this important relationship. Your email will be sent directly to this organization's Director of Development and/or Executive Director.
The Los Angeles Dodgers Foundation believes every Angeleno regardless of neighborhood or zip code should have the opportunity to thrive. Our investment into Friends of the Children – Los Angeles was an investment in our vision. As a member of their village of believers, we are proud to say their innovative mentoring program addresses all four of our priority areas: education, youth development, health care, and preventing homelessness – for 12-plus years, no matter what!
Partnering with Families to Keep Children Safe
Friends of the Children – Los Angeles has the goal of raising $25 million by 2025. This funding will shore up their reserves and go a long way in providing a mentor to children who could benefit from one for 12-plus years, no matter what.
"Now more than ever, Friends of the Children – Los Angeles needs to grow its village of believers," says Thomas Lee, Friends of the Children board member. "Because right now there are over 2,500 children that could benefit from the support of a full-time, salaried, professional mentor. The funding would give us the chance to be able to operate, not from a place of lack, but from a place of innovation," Lee says.
Key Supporters
Anthony and Jeanne Pritzker Foundation
California Community Foundation
Cigna
Conrad N. Hilton Foundation
Davis Wright Tremaine LLP
Doheny Foundation
Earle Enterprises
EIF Foundation
Gibson, Dunn, & Crutcher LLP
Los Angeles Dodgers Foundation
L.A. County Department of Mental Health
Inter-Agency Council on Child Abuse and Neglect
MassMutual Foundation
Panzer Family Foundation
Paul Hastings LLP
Ralph M. Parsons Foundation
Reissa Foundation
Rose Hills Foundation
Umpqua Bank
Weingart Foundation