Community Becomes Eclectic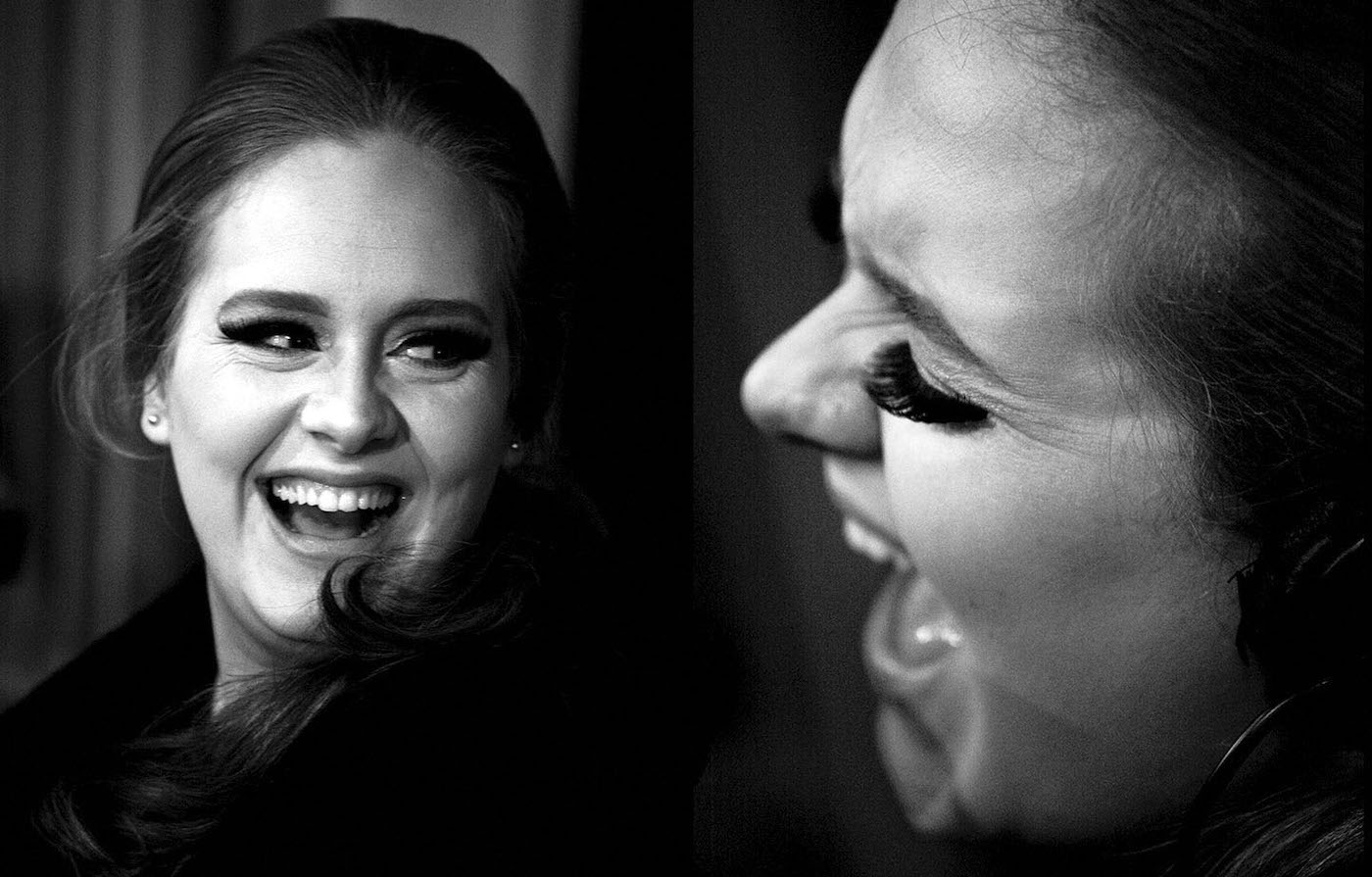 In March 2008, an up-and-coming British singer stopped by KCRW's studio on the campus of Santa Monica College to perform a few live sets on "Morning Becomes Eclectic." Her debut album had been released a few months earlier to rave reviews back home, but the teenager was hardly known in the United States. KCRW's imprimatur helped change that.
That singer was Adele. She is but one of many international stars who got an early break thanks to KCRW and the broad, influential audience of its premier music program. And "Morning Becomes Eclectic" is but one of the many original programs – ranging from music and culture to public affairs – that have put KCRW at the forefront of public radio nationally and of civic engagement in Southern California.
"What we've always tried to do at KCRW is build a sense of community, really a community organization in the form of media," says KCRW Ad
As KCRW's leader since 2010, Ferro has propelled the National Public Radio affiliate forward by introducing programs to attract new listeners among Los Angeles's diverse population, expanding to Santa Barbara and embracing digital formats, like podcasts, Internet channels, and even video via social media, to connect with global audiences. Fortunately, it has also been able to resume large events like its long-running KCRW World Festival at the Hollywood Bowl.
"We like to say we represent the world to Los Angeles and Los Angeles to the world," Ferro notes.
The strategy is paying off. When the COVID-19 pandemic all but killed the daily office commute for a year, on-air listenership declined, but the streaming audience soared. The number of overall listeners and KCRW members reached record highs in 2021, Ferro says.
For Ferro, that affirms the "relationship we have with people, that we're their company, their friend, their trusted source." Not just in Southern California and not just for public affairs and culture. KCRW is holding its own with music fans in an era when services like Spotify make everyone their own DJ. The fastest-growing markets for members – that is, listeners committed enough to donate – are outside of KCRW's broadcast area, where the station's taste-making music programming is the biggest draw.
KCRW was founded by Santa Monica College in 1945 to train World War II veterans in the emerging medium of FM radio. Today, the state-of-the-art KCRW Media Center on campus boasts two dozen studios equipped for on-air and online production and the college's student training, as well as a venue for community events and live performances by current and future Adeles.
A rarity in public radio for its hybrid music-talk model, KCRW produces award-winning programs in both. Many of its agenda-setting shows are spawning offshoots, the kind of "on-demand" digital content that Ferro wants KCRW fans to be able to access anywhere when they are away from their radios. For instance, Josh Barro, host of the widely syndicated political program "Left, Right & Center," has added "All The Presidents' Lawyers," a podcast borne of the tumult during the Trump Administration.
Shows that explore the essence of L.A. took on new forms to address the pandemic. Food and music converged when "Good Food" and KCRW Music teamed up for "Sound Bites," a series of live events via Zoom. Each episode featured prominent chefs and musicians discussing how a year without diners and live audiences had affected them and the future of their respective fields. "Good Food" also launched a podcast, "In the Weeds," a grassroots look at how small restaurant owners and workers are coping with the pandemic and the myriad challenges of running a small business.
"Inside food, there is so much. There's the entertainment aspect of eating out, there's exploring other cultures, and the business stories underneath that are really fascinating," says Ferro, who began her KCRW career as a producer for "Good Food." "We're able to tell those stories to raise awareness and at the same time get people excited about trying these foods."
Unlike crosstown station KPCC, KCRW doesn't have a large newsroom. So, it focuses on "telling stories that have deep resonance, are emblematic, and tackle a problem in a deeper way," she says. Take housing, which is and will continue to be a coverage priority. KCRW's four-part series "Samaritans" in 2020 followed Christine Curtiss for a year as caring neighbors battled bureaucracy to find shelter for her after seven years on the street. Earlier, KCRW aired a veritable prequel in "There Goes the Neighborhood," an eight-part series about how gentrification in L.A. was driving up housing prices and driving out longtime residents.
KCRW has long cultivated distinctive voices, such as Warren Olney, Madeleine Brand, and Harry Shearer. To engage the next generation of listeners, KCRW is elevating talent who bring new perspectives. For the first time, "Morning Becomes Eclectic" has co-hosts: Former late-night KCRW DJs Novena Carmel and Anthony Valadez, who have deep roots in both the L.A. music scene and communities of color. On the talk side, KCRW added "Our Body Politic," a weekly show hosted by prominent Black journalist Farai Chideya that addresses politics and racial justice through the lens of women of color.
Meanwhile, KCRW is investing in initiatives to hire and nurture young talent in underrepresented communities. One example is a three-day Podcast Bootcamp that teaches audio production and storytelling to help participants hone their voices.
"There are so many people who don't know about public radio, certainly in Black and Latinx communities," Ferro says. "And that's Los Angeles. We want to make sure we're there. We think doing something like this will be really exciting and open doors for everyone."
Donate now!
www.kcrw.com
(424) 538-8879
President: Jennifer Ferro
Mission
KCRW creates and curates a unique mix of content centered around music discovery, NPR news, cultural exploration and informed public affairs. KCRW is driven by the spirit of Los Angeles and delivers in innovative ways – on the radio, digitally and in person – to diverse, curious communities around the corner and around the world. A community service of Santa Monica College, KCRW can be found on the air in LA, Santa Barbara, Ventura, Mojave, Palm Springs, San Luis Obispo, Berlin, Germany, via the KCRW-developed smart phone app, and online at kcrw.com.
KCRW serves the SMC mission through public service, community engagement and visibility and branding.
Begin to Build a Relationship
We know you care about where your money goes and how it is used. Connect with this organization's leadership in order to begin to build this important relationship. Your email will be sent directly to this organization's Director of Development and/or Executive Director.
What we've always tried to do at KCRW is build a sense of community, really a community organization in the form of media. We have expertise in topics like music, food, literature, film, and, of course, news and we've woven this content together into the KCRW brand.