Permanent Homes and Ongoing Support for Angelenos Experiencing Homelessness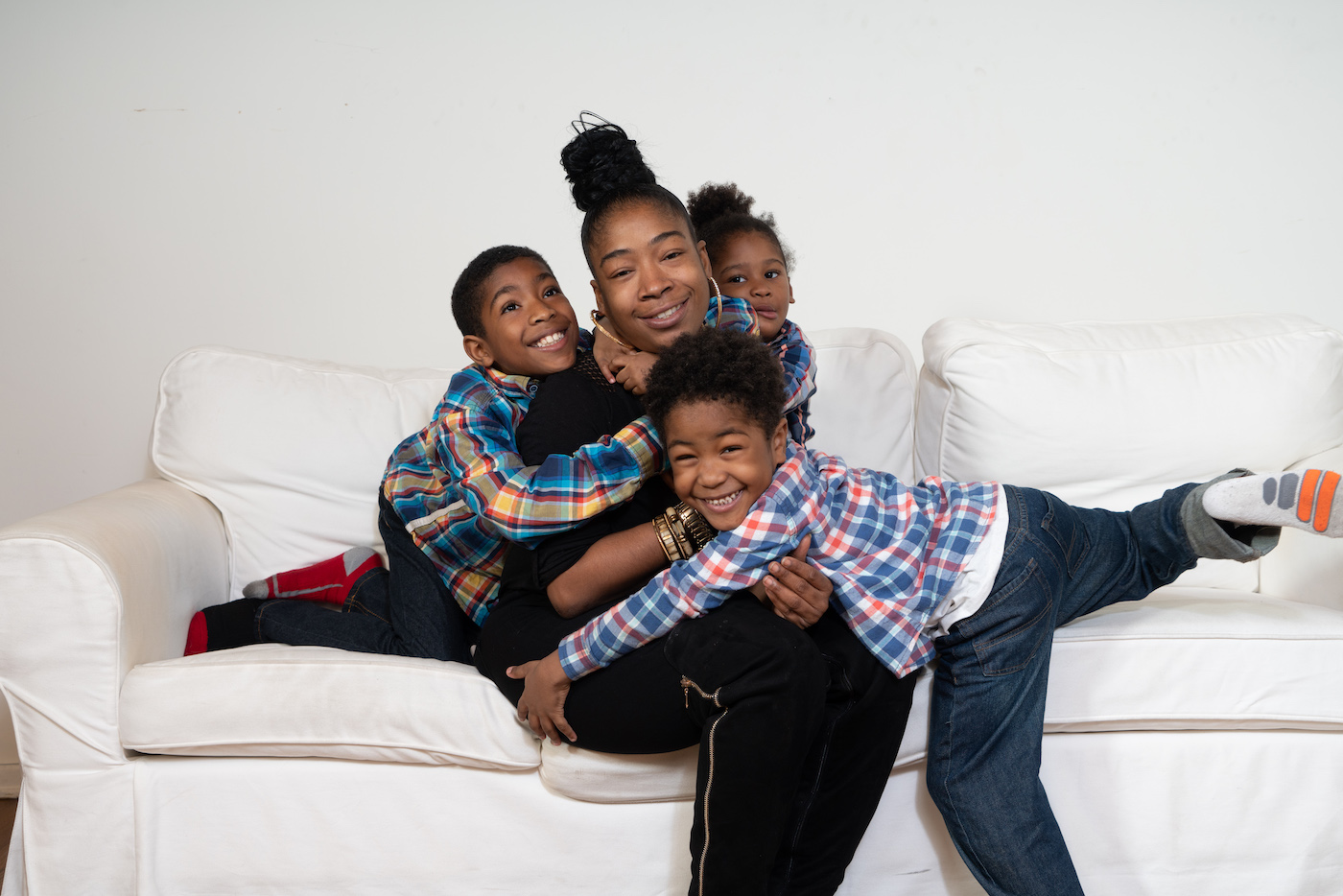 The mission of LA Family Housing can be summed up in one sentence, according to President and CEO Stephanie Klasky-Gamer: "Our goal is to permanently end homelessness in people's lives." 
Since the 1980s, the organization has lifted economically disadvantaged people out of poverty and homelessness. Doing so has entailed everything from paying off back rent and negotiating with landlords to lease their units to LA Family Housing program participants. The organization now owns and operates 27 properties and is in the process of developing 13 more. Those additions will expand LA Family Housing's number of apartment units by nearly 700. Although the organization also develops and operates interim housing, making permanent homes available to Angelenos in need remains the priority.
"LA Family Housing has recognized that there are multiple strategies to end homelessness in people's lives and multiple paths out of homelessness, but all paths need to lead to a home, a permanent residence that people can afford," Klasky-Gamer says. "So, we are both a real estate development company and one of the county's largest homeless service providers."
But the nonprofit's work does not begin and end with permanent housing. LA Family Housing includes street outreach, case management, interim housing, and housing stabilization teams who continue supporting their participants after they move into their homes.
"We don't just measure success by how many people moved into a permanent home," Klasky-Gamer says "We look at how long they retain that home after at least two years, and we have a 94% success rate of people staying in their permanent home once they've moved in."
In the wake of the pandemic, Los Angeles' housing crisis has intensified, leading LA Family Housing to nearly double its budget and staff — from 250 to 475. After the lockdown began, the nonprofit worked with the city to move 700 people experiencing homelessness into hotels and motels in just three weeks as part of the Project Roomkey program. LA Family Housing also educated individuals living outdoors about how to avoid spreading or contracting COVID-19 and distributed personal protection equipment to that end. At one point, the organization also partnered with private corporations and restaurants to deliver 1,300 meals daily to Angelenos experiencing food insecurity.
Before and during the pandemic, LA Family Housing has made a point to serve a wide range of people — military veterans, single mothers, seniors, and young adults who have aged out of the foster care system.
"When we are working with a family, or when we are working with individuals, we are the last stop for them," Klasky-Gamer says. "We work with them no matter where they are in their journey toward permanent housing."
Donate now!
www.lafh.org
(213) 465-5177
Chief Development Officer: Katie Tell
Mission
LA Family Housing helps people transition out of homelessness and poverty through a continuum of housing enriched with supportive services.
Begin to Build a Relationship
We know you care about where your money goes and how it is used. Connect with this organization's leadership in order to begin to build this important relationship. Your email will be sent directly to this organization's Director of Development and/or Executive Director.
I really hope I can help inspire others to gain the confidence of your self-worth. I had to go through a lot of bumps in the road to get what I have now. I'm beyond thankful for LAFH with their housing support and family resources to help me get back on my feet with my beautiful daughter Destiny. Now we live peacefully inside our new home. At the end of the tunnel, there's light. There's hope and there's life. If you stay consistent and not give up, you can move forward.
Donors Can Make a Difference in the Homelessness Crisis
Homelessness is a persistent and widespread problem, but LA Family Housing President and CEO Stephanie Klasky-Gamer says that the public can make an impact by making a gift to the organization, which has transitioned people out of homelessness for nearly 40 years.
LA Family Housing serves as many as 11,000 participants every year. Every dollar the agency receives helps to stabilize families experiencing homelessness and put them on their path to permanent housing.
While a $500 gift might pay for utilities and groceries for a family during their first month in an apartment, $1,000 might help provide furnishings for them. A $10,000 investment would boost LA Family Housing's legal and employment programs, which enable people experiencing homelessness to obtain identification, expunge their criminal records, and take other measures to regain personal stability. A $20,000 gift helps fund the organization's clinical mental health team for 10 families transitioning out of homelessness.
Ultimately, Klasky-Gamer says, "LA Family Housing's job is to ease that strain and trauma of constantly surviving, so that people can fly."
Key Supporters
The Audrey & Sydney Irmas Charitable Foundation
The Smidt Foundation
Conrad N. Hilton Foundation
Julia Meltzer and David Thorne
Stanley Iezman and Nancy Stark
Mike Stoller and Corky Hale
Frances and Steve Berman
Abby Sher
Everychild Foundation
The SAM Initiative
Howard and Marcie Zelikow
Ziering Family Foundation
Samuel and Leah Fischer
Harold and Eileen Brown
Gregory and Jodi Perlman
Staci and Adam Miller
Lisa and Josh Taub
Blair Rich and Zev Foreman
Visionary Women
Renee Dake Wilson and Brian Wilson