Transforming Lives Through Work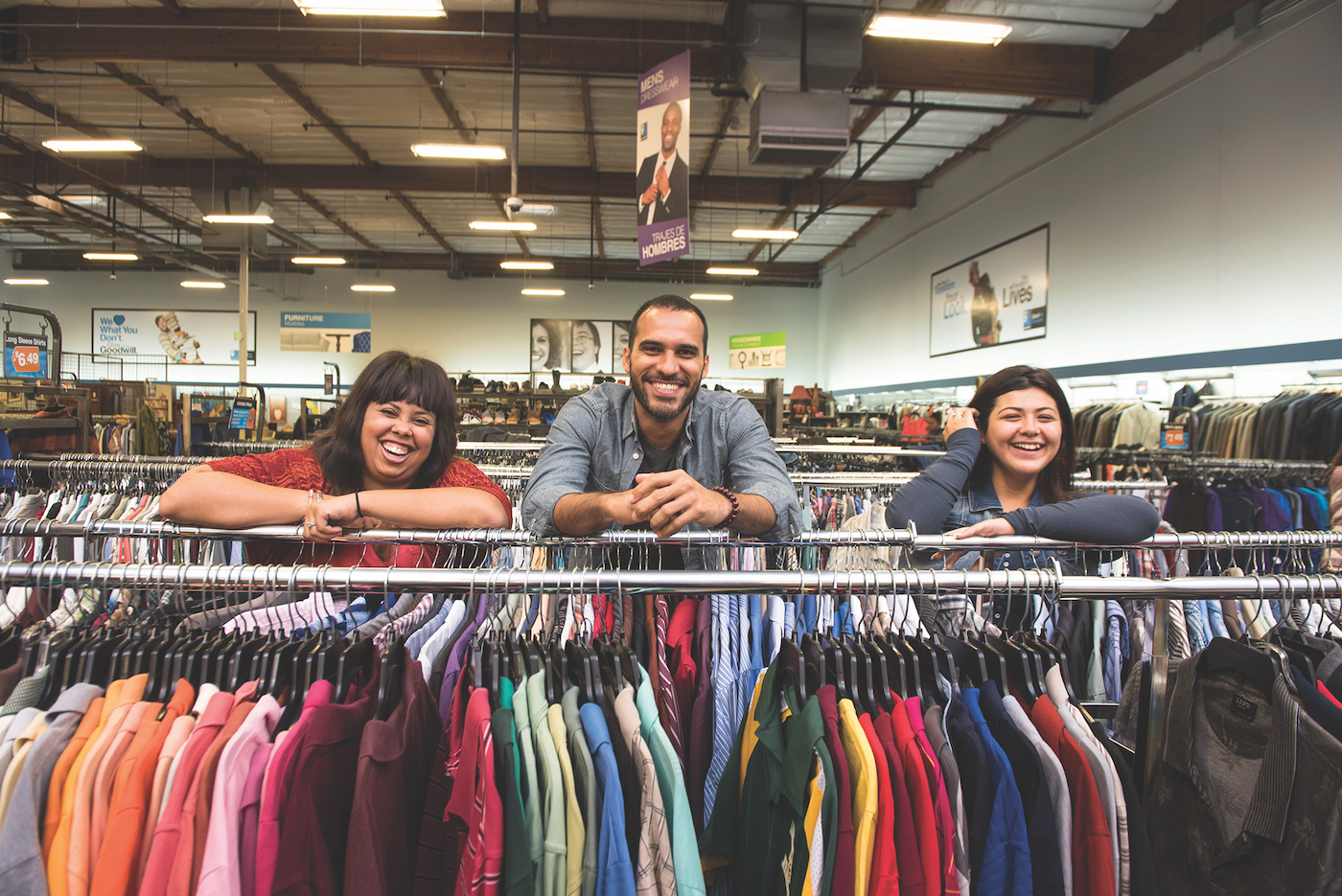 For more than a century, Goodwill Southern California has educated, trained, and helped find work for more than one million people with disabilities and barriers to employment.
"At the heart of our mission is the belief that every person in our community has value, every person has talent, and every person is deserving of our time and effort to provide a hand up and an opportunity," says Patrick McClenahan, Goodwill SoCal president and CEO.
At Goodwill Southern California, opportunities abound for individuals with the greatest barriers to finding jobs – people with disabilities, veterans, at-risk youth, re-entry individuals, and the unhoused.
The region's largest nonprofit agency might be best-known for its more than 80 Goodwill thrift stores, where donated clothing, furniture, and home goods are sold. (Those thrift stores, by the way, divert more than 130 million pounds of reusable or recyclable goods from landfills every year, making Goodwill SoCal very good for the planet.)
What is less well known is that the revenue generated by those stores funds the mission of Goodwill SoCal: Transforming Lives Through the Power of Work. Every year, Goodwill SoCal helps 30,000 jobseekers with career services that include job counseling, training, placement, and coaching. They provide a person-centered approach where programs are tailored to the individual.
The organization has 250 passionate and talented workforce development professionals who provide services throughout the region at 11 employment centers. Many career pathways are supported including computers, hospitality, manufacturing, healthcare, customer service, food services, transportation, and retail.
Goodwill SoCal operates a social enterprise network designed to repurpose gently used items, tap the talents of those in need, and partner with nearly 600 local businesses to provide jobs. It serves most of Los Angeles County, and all of Riverside and San Bernardino counties.
Goodwill Southern California truly provides a hand up and an opportunity to those in need in our community.
Goodwill Southern California was founded in 1916 in the heart of Los Angeles to serve the struggling immigrant population. Four years before women got the right to vote, a local woman, Katherine B. Higgins, created a grassroots organization that offered social services, healthcare, and a store to help indigent residents.
A century later, Goodwill SoCal is still offering a hand up to people like Ines, a high school student who entered a program for at-risk youth after getting into trouble skipping classes and doing drugs.
Ines enrolled in the Youth at Work program at the Goodwill SoCal YouthSource Center in the San Fernando Valley. The program changed her life. She got a job working 10 hours a week, and an internship at the office of L.A. City Councilwoman Nury Martinez.
Ines has now set her sights on college, with plans to become a marine biologist and "show others what I can do."
Donate now!
www.goodwillsocal.org
(323) 539-2110
Director of Development: Andrew Brewer
Mission
At the heart of our mission is the belief that every person in our community has value and every person in our community has talent. We believe we can tap into the talent of unique populations and provide employment opportunities to anyone who wants to work.
Begin to Build a Relationship
We know you care about where your money goes and how it is used. Connect with this organization's leadership in order to begin to build this important relationship. Your email will be sent directly to this organization's director of development and/or Executive Director.
I lived on Skid Row for over 30 years. I always had food and a place to sleep. But when I found out I had a son, I knew I didn't want that life for him. Goodwill took me in and gave me a job. That's what people need: a job. Now I have a way to take care of myself and my son. I get to help people on Skid Row every day find work and a purpose. We are transforming lives at Goodwill.

Stand With Us
"We ask people who care about our mission and work to stand with us," says Patrick Roche, VP of Development for Goodwill Southern California. "An investment of $1,000 into Goodwill SoCal helps provide transformative services and opportunities to individuals from your community who are looking for employment and an opportunity to improve the lives of their families. Supporting the Do Goodwill campaign with a donation helps ensure our work to build sustainability for people and the planet continues."
Key Supporters
San Manuel Band of Mission Indians
SoCal Gas
Kaiser Permanente
Century Building Company
Dahdoul, Inc.
Molina Healthcare
Central City Association of Los Angeles
iHeart Media
The Valley Economic Alliance
mOppenheim.org
Blue Dawg LLC
Vistaprint
Los Angeles Sparks
San Fernando Community Health Center
Gifts for Good
Saybrook University
Sikand Foundation
Bank of America
First Entertainment Credit Union
Thrilling