Helping L.A. Turn Big Ideas into Outsized Impact
Philanthropy can be, should be, and often is so much more than writing checks.
At its best, it can change the world for the better by making the most of what Arabella Advisors CEO Sampriti Ganguli calls "catalytic risk capital." An incredible force that if coalesced is capable of driving deep and lasting impact in the global fight against climate change, the racial and economic inequity rife throughout American society, and here in Los Angeles, challenges like the seemingly intractable homelessness crisis.
But enlivening the philanthropic sector – oft-referred to as the Fifth Estate – to its fullest potential requires matching passion with technical acuity and an understanding of how best to pull all the levers of change available to individual donors, charitable foundations and corporations.
Enter Arabella Advisors, the only philanthropic advising firm that's part of the Inc 5000, whose 300 passionate problem solvers have helped hundreds of clients and partners deploy billions of dollars in assets toward philanthropic impact. The D.C.-based firm, whose client list ranges from the Hewlett Foundation to Malala Yousafzai and Selena Gomez's fast-growing company Rare Beauty, has recently established an office here in Los Angeles.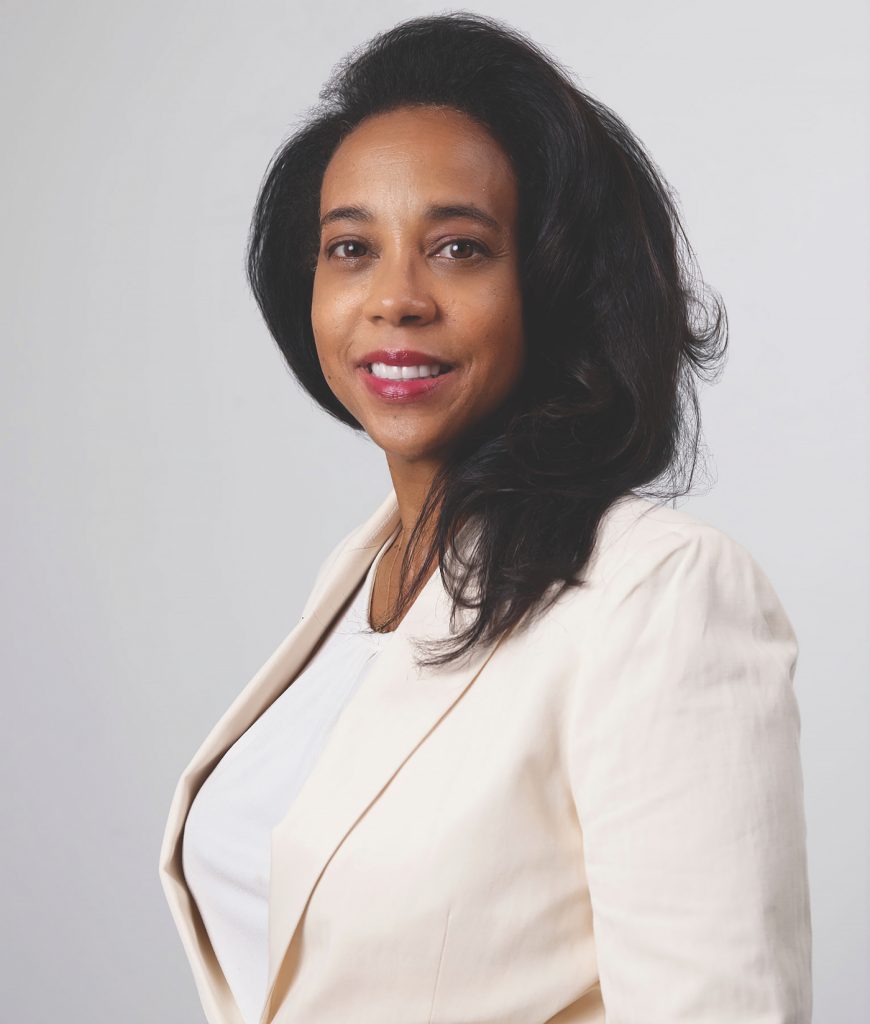 To lead that effort, Ganguli and Arabella have tapped a native Angeleno with deep roots in the nonprofit and movement-building sectors: Sharyn Church. Among the many nonprofits she managed and grew is Inner-City Arts, which received the coveted Rudy Bruner Award for Urban Excellence. During her tenure, the nonprofit's revenue quadrupled, and she led fundraising, design and construction of its 2.5-acre campus near Skid Row – all while serving 10,000 Los Angeles students annually. While leading the Los Angeles office of statewide children's advocacy powerhouse Children Now, Church ensured that the needs of Los Angeles County children and families were a priority in Sacramento.
And Church has some notable admirers at the highest levels of philanthropy, including Judy Belk, president and CEO of the California Wellness Foundation.
"I'm thrilled that Arabella Advisors is expanding its footprint in Southern California under the leadership of Sharyn Church," Belk says. "Their presence is a welcome addition to the region's philanthropic landscape. I have long admired Sharyn's commitment to nurturing inclusiveness throughout the nonprofit sector and appreciate the presence of another African-American woman at the table."
With allies like Belk, Church is bent on channeling the deep wellspring of philanthropic good in Los Angeles toward solutions to the endemic problems she has seen throughout her life and career.
"Today's donors and changemakers are different; they're ambitious," Church says. "They come to their philanthropy with bold ideas and with an impact-investing mindset. Grantmaking is often thought of as catalytic capital, where donors make strategic investments in opportunities with the capacity for growth, leveraging additional resources, and leading the way for scale and sustainability. Arabella keenly understands this entrepreneurial approach to philanthropy and specializes in providing nuanced strategic guidance. And now, being in Los Angeles, we truly have an opportunity to leverage the creativity and ingenuity that comes from being in the entertainment and tech hub of the world. This kind of transformational giving is really exciting and needed."
Even as she works with fellow Angelenos, Church can rely on Ganguli and Arabella's established network of partners and platforms, as well as the knowledge and experience of philanthropists of all stripes needed to accelerate and increase their impact.
"We love to help spread best practices of what makes for effective and strategic philanthropy so that people aren't recreating the wheel," says Ganguli, who spent years studying and implementing efficiency strategies in the private sector. "That way, our clients are organizing and coalescing around proven solutions. Another goal, if I can be so bold, is to make sure that we can fast cycle donors' commitments to communities that have been left behind in terms of philanthropic contribution."
Church agrees and is quick to note both the role philanthropy can play in accelerating momentum for social justice and Arabella's commitment to such efforts. "Arabella's work is anchored in addressing four key pillars of social change," Church notes, "strengthening communities, enhancing equity, defending democracy, and protecting the planet."
But amplifying impact is a three-dimensional game of chess, wherein the players must be thinking 10 moves ahead to efficiently navigate an array of philanthropic and financial structures, connect with the right partners, and all the while execute effectively. With Arabella, the forward-thinking individual donor, philanthropic institution or corporation has a partner to guide them through all their options and come up with the most clear-eyed strategy.
This entails finding the right fellow travelers to join on a philanthropic journey: other funders, issue experts and most importantly the nonprofit organizations and community leaders who do so much of the groundwork.
Simultaneously, that strategy must also titrate available platforms – an area where Arabella is an established leader. Options include using a private foundation, donor-advised funds, money from the corpus of your family foundation devoted to impact investing, or even launching a new nonprofit organization or project. Choosing between and among such options, and potentially combining them in different ways, is critical to deploying resources most effectively to advance the causes you care about.
Ganguli was born in the United States but raised in India and the Philippines – where she picked up at least a couple of her five languages – before returning to the U.S. During that time, she witnessed American generosity intimately. She was one of the last children to receive a smallpox vaccine in India as part of the Ford Foundation's Last Mile Program aimed at eradicating the deadly, medieval relic.
"What I have found very different about the United States and anywhere else that I have lived, quite frankly, is the spirit of generosity and giving," Ganguli says. "And so, I've always been inspired and a little bit in awe of how charitable this country and nation is."
This spirit is what led her out of the corporate boardroom and to Arabella, a B-Corp organized with social good at the forefront and focused on using philanthropy as the catalyst she knows it can be.
Pausing to consider how philanthropy can be more catalytic, Church reflects on some of the remarkable philanthropists and changemakers she has known. "I have observed that in order to catalyze the sort of social and economic change that's needed, one of the most effective intervention points is the person who sits on a nonprofit board or who himself, herself, or themselves gets involved in the act of giving."
Now Arabella Advisors is here in Los Angeles, a county more populous than all but eight states, peopled with some of the most high-profile philanthropists in the world, poised to take on challenges of outsized proportion. Imagine the possibilities.
Arabella is interested in speaking with today's changemakers and helping them turn inspiring ideas to life-changing impact.
Learn More
www.arabellaadvisors.com
(310) 962-3542
Managing Director: Sharyn Church
Hear More Here!
Mission
Arabella is a team of passionate problem solvers, located in five cities, dedicated to helping clients make a difference on the issues that matter most to them, from climate to women and girls, education, good food, and more. Our people are PhDs and MBAs, thinkers and builders, Peace Corps volunteers and congressional staffers—people who combine issue expertise, business acumen, policy wonkishness, and a passion for mission that can move mountains.
Begin to Build a Relationship
We know you care about where your money goes and how it is used. Connect with this organization's leadership in order to begin to build this important relationship. Your email will be sent directly to Managing Director Sharyn Church.
The Rare Impact Fund is forging new alliances among donors to support young people's mental health, helping them get the education and support they need. Arabella has been a trusted partner in developing and executing our strategy for reaching corporate,
individual and other philanthropic partners who share similar aspirations and goals."