Educating Leaders for a Pluralistic America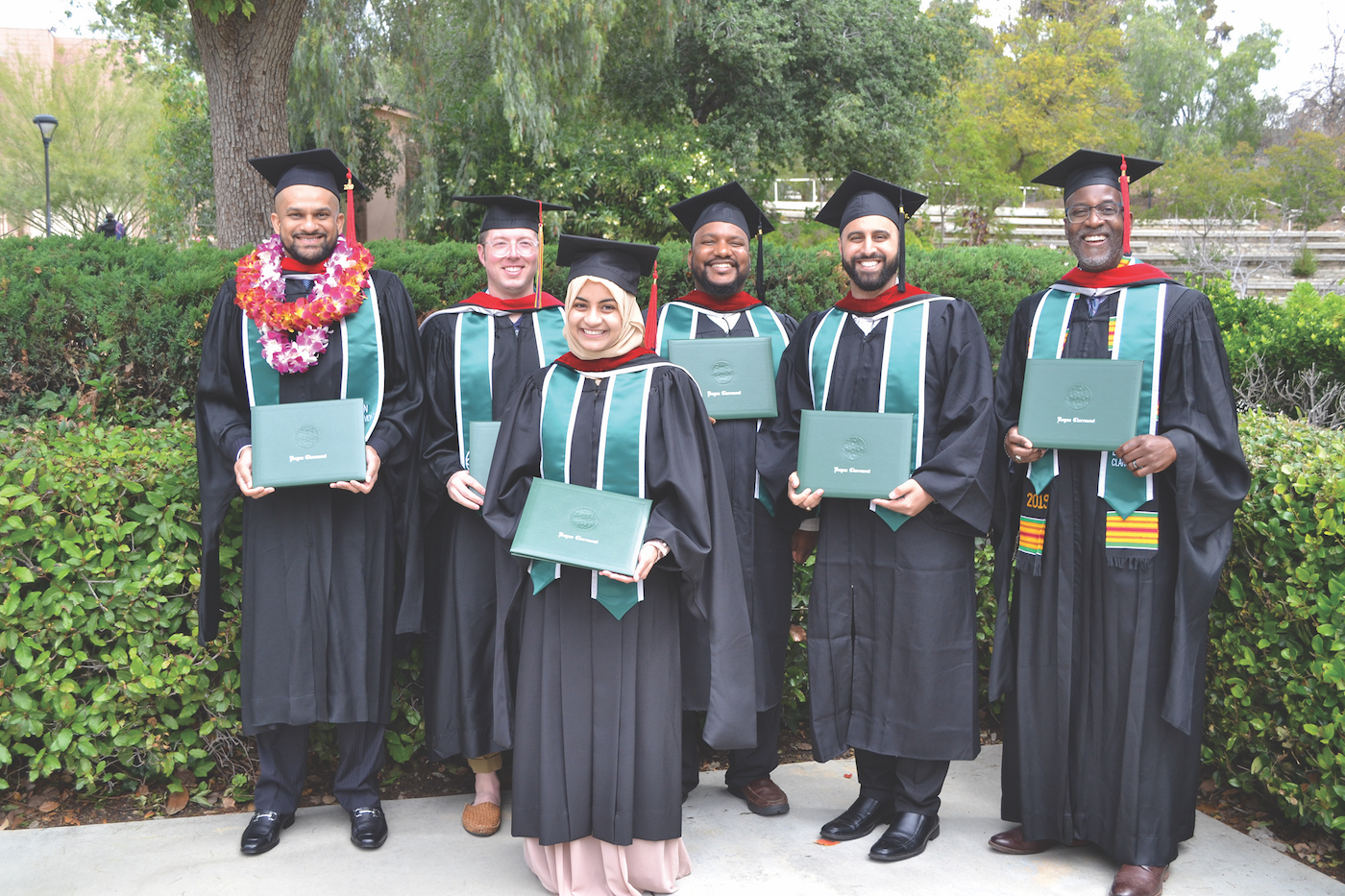 A name like "Jihad Turk" certainly grabs attention, sometimes even prompting apprehension. Growing up in Phoenix, Arizona, he tried using the nickname "Jay," but his father disapproved. Jihad recounts, "He told me, the essence of my name in Arabic is 'The struggle to do the right thing,'" and he has tried to live up to that standard ever since. 
Born to a Muslim-Palestinian father and a Christian-American mother, Turk embarked on a journey of self-understanding, spending part of his college years exploring his roots in the Muslim world.
Later, after graduating with a degree in history from UC Berkeley and a master's degree from UT Austin in Arabic and Islamic studies, he continued at UCLA. He was soon recruited as the forward-thinking religious director of a major Los Angeles mosque. As a scholar and interfaith bridge-builder, he was approached by the world-renowned Claremont School of Theology to run an Islamic graduate seminary program, and he knew it was so needed.
"Religion when done right can be a force of positivity and healing; that's how we view the Islamic faith. We want to provide an understanding for Muslims and society at large," says Turk.
Operating since 2011, Bayan Islamic Graduate School is the United States' first Islamic higher education institution to offer an accredited Master of Arts in Islamic Studies and a Master of Divinity in Islamic Chaplaincy. To date, 52 graduates serve as imams, chaplains, educators and organizational leaders in American Muslim communities. Bayan now offers its degrees in partnership with the Chicago Theological Seminary, and its mission is to create a world that understands Islamic values in a modern context.
"Our training isn't just Islamic; it emphasizes civic engagement, nonprofit management, public speaking. It's also about interfaith relations and conflict resolution," says Turk.
Bayan seeks to better integrate the diverse Muslim-American community — African-American Muslims, immigrants from many nations and converts. Black Muslims comprise one fifth of all U.S. Muslims. About 40 percent of Bayan's students are African American. One of the most popular classes at Bayan, "Islam in Black America: From Slavery to Hip-Hop," explores the historical and contemporary connections of Islam and the Black community, fleshing out an underappreciated aspect of our nation's history. Enthusiasm for this material was so strong that Bayan made video recordings of the lectures available to the public. For $10 per month, anyone can subscribe to Bayan's online courses, and the money will go towards a scholarship fund named after boxing legend and heavyweight champion Muhammad Ali.
Ali once said his identity as a Muslim was more important to him than his identity as a Black man or as an American. Turk knew Ali personally, and he promised the Ali family he would carry on good works in Muhammad's honor. His wife, Lonnie Ali, affirms, "His spiritual legacy will be maintained at Bayan."
Donate now!
Bayanonline.org
(714) 862-2926 ext. 5
Vice President of Operations and Academic Affairs: Munir Shaikh
Mission
Offer a world-class non-sectarian education and produce dynamic and ethical leaders and scholars grounded in the Islamic tradition.
Begin to Build a Relationship
This is an American institution that is firmly grounded in the broad diversity of the Islamic tradition, and also significant experience in different contexts that enriches the development of practical theology, of Islamic ethics, and of really important perspectives on how we can bring our principles and values as Muslims in a meaningful way to the context and communities in which we live.
Support Muhammad Ali's Legacy
Bayan Islamic Graduate School is doing its part to offer opportunities to promising and dedicated African-American students to obtain graduate education. With the blessing of the family of sports legend and hero Muhammad Ali, the donor-supported full-tuition Muhammad Ali Scholarship for Spiritual Leadership provides up to $75,000 to qualified students working in underserved communities as chaplains, teachers, imams, and nonprofit leaders. Graduates receive an accredited Master of Arts (MA) or Master of Divinity (MDiv) degree.
As a nonprofit, tax-exempt organization, Bayan's educational programs help in the formation of American-Muslim leadership that is positioned to inspire positive action rooted in the Islamic faith tradition to benefit society at large. In 2021, Bayan received a $1,000,000 grant from the renowned Annenberg Foundation's explore.org initiative to contribute to sustainability and growth. Your support will enable Bayan to continue on a trajectory of success as an American-Muslim higher education institution.
Friends of Bayan
Lonnie Ali – Philanthropist, advocate, wife of Muhammad Ali
Charles Annenberg Weingarten – Philanthropist, director
Hasan Minhaj – Comedian, actor
Rev. Ed Bacon – Author, Former rector at All-Saints Episcopal Church in Pasadena
Mario Van Peebles – Actor, director, activist
Lena Khan – Hollywood writer/director
Dr. Omar Ezzeldine – School district director, Bayan trustee
Matthew Mengerink – Silicon Valley tech industry leader, Bayan trustee
Dr. Asifa Quraishi-Landes – Constitutional law professor, Bayan trustee
Preacher Moss – Comedian
Dr. Sara Deen – Dentist, interfaith leader, Bayan trustee
Saafir Rabb – Business strategist, Obama transition team, Bayan trustee
Seyed Hadi Qazwini – Scholar, Bayan trustee
Mohannad Malas – Real estate investor/developer, Bayan advisor
Dr. Rami Nashashibi – MacArthur Genius award recipient, Bayan faculty